Hi there! Stampede is expanding our development team and looking for a Mid/Senior-Level Front End developer to join us. We believe in doing the right things and in that spirit, we are looking to hire the right people — those who are humble, hungry and smart.
This is a full-time remote position and currently available for Malaysians.
You will play an important role in
Scaffolding Angular apps and feature modules.
Translating static HTML/CSS templates to high quality, reusable and testable Angular application code.
Writing and running unit tests using Jest to pass code coverage requirements.
Participating in stand-ups to review sprint progress and clear roadblocks with the Scrum team.
Working proactively with internal and external team members to resolve advanced issues when necessary.
To be successful in this role, you will need to have:
At least 1 year of experience in the software development field including demonstrated experience developing Angular web-based applications.
Preferable: Bachelor's degree in Computer Science or a related technical field.
Deep understanding of Angular (version 9+) and RxJS.
Experience in integration with REST-based services such as consuming APIs.
Understanding of Angular state management using NgRx library.
Understanding of single-page-application concepts/architecture.
Ionic/Angular hybrid app development.
Working knowledge of:

Standard front-end development tooling such as NodeJS, NPM, Devtools etc
HTML, CSS and JavaScript
Git workflow
JIRA issue tracking
Job highlights
Fully remote with flexible hours.
Position can be contract-based or permanent.
Salary starts from RM 4800, depending on qualifications
3 months probation period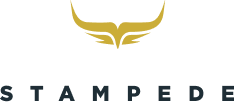 Employee benefits & perks
Mental health & wellness allowance
Utilise monthly claimable therapy sessions for mental health and emotional support
Career progression framework
Professional career framework to grow your craft and professional skills in the long-term
Healthcare coverage
Insure your health with clinical, surgery, specialist and hospitalisation needs
Learning and development support
Annual training budget for online courses or conferences, locally or internationally
1-year anniversary milestone
Bonus paid additional 5 days of leave after completing one year around the sun with Stampede
Flexible working hours and location
Work with an adjustable schedule and convenient location and actually practice work-life balance
Co-working space stipend
Rent a co-working space in your city as you work remotely with the team
Fitness allowance
Join fitness activities or stay in shape at the gym
Parental leave
Care for your newborn with paid time off for both mothers and fathers (dads, we've got you)
Disaster relief assistance
Receive aid during natural disaster emergencies
Interested?
We have a non-standard application process. Creativity is certainly encouraged. To jump start the process we ask a few questions we normally would ask at the start of an interview. This helps speed up the process and lets us get to know you a bit better right out the gate. Make sure to answer each question. Have fun with them. 🙂
Come join us!