(Update 1 Aug: This application is now closed. Thank you for your overwhelming response and applications. We are looking forward to welcome our new designer soon!)
Hi there! Stampede is looking for a UI/UX designer to join our design team. This is a full-time position and currently available for Malaysians. We're not accepting applications from agencies, part-timers or freelancers. Applications open until end of July.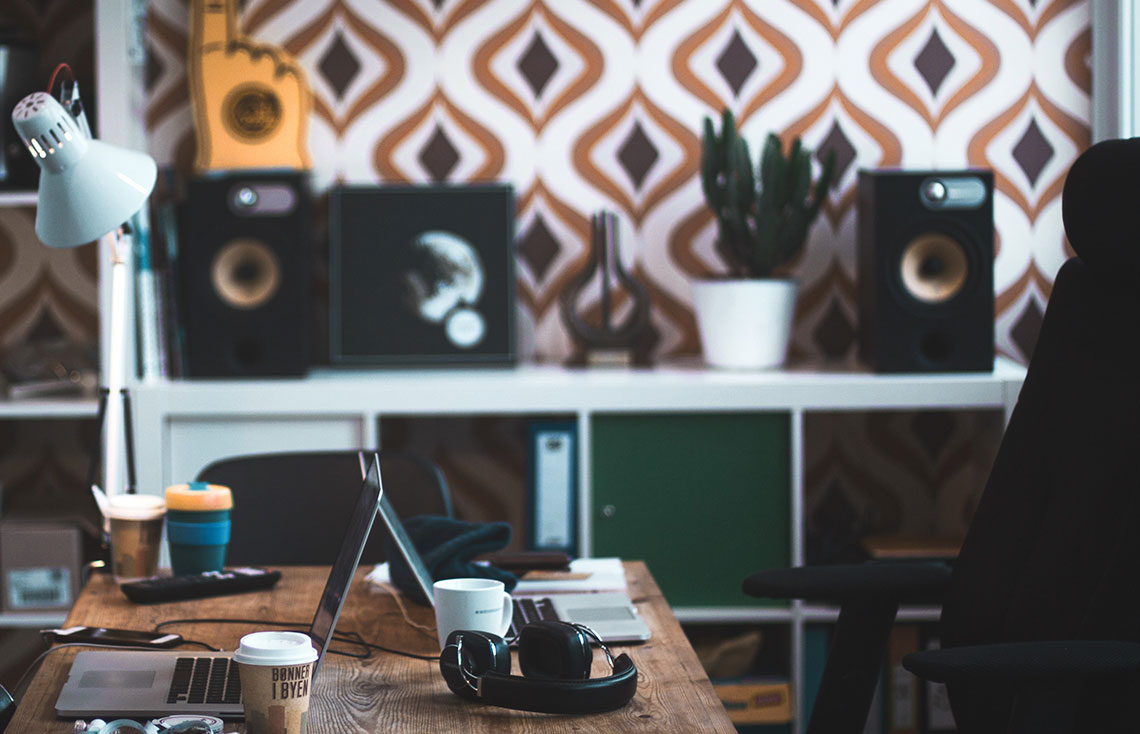 About Stampede
Stampede is a UX agency based in Malaysia, founded in 2006 with distributed team in Malaysia, Indonesia and the Philippines. We work with many products, enterprises and startups, locally and internationally. We're solving problems across many different verticals and our design solutions touch millions of users.
Our UX clients include PETRONAS, MaGIC, MDEC, Malin+Goetz, Piktochart, PurelyB, Recommend.my, Joota, Australian city councils, and Foundation for Human Rights in Cuba, among many others. We write about our work and design process extensively too.
About You
You believe in doing the right thing. Doing the right thing is your true north. If you have to choose between easy, lucrative, Dribbble-worthy or professional discomfort to learn something new because it's the right thing to do, you won't even pause to choose. If you read Simon Sinek, doing the right thing is your WHY.
You are a prolific producer. While years of experience is important to some, we look for how you spend those years being productive. That body of work you toiled over for 2 years interests us more 10 years of playing safe.
You write your design well. Every design at Stampede is delivered with an accompanying design rationale. It details out the UX goals, business and technical feasibility, decision-making and thought process for each design components and how they will work responsively. This document will serve as our client's guide on their future UX efforts, and help guide them on making user-driven decisions beyond the design itself. If you have documented your thought process, this is the perfect time to share it.
You are business-adept and tech-savvy. Your designs are based on strong mix of business and tech goals, without losing focus of the user. You have great respect for developers and you give value to client's business. You know that design is no art and UX without ROI is syok sendiri.
You are professional, motivated and reflective. You design people's experience of interacting with you. You are inspired to tackle a new problem and motivate those around you. You actively advocate, execute, plan and write about UX and your lessons learnt.
You can zoom in and out of multiple product designs effortlessly. Your critical thinking and problem solving skills applies to micro product detail but you can go also go macro at the product principle level. Stampede is a tight team running 15+ projects of various stages at the same time and we appreciate someone who is nimble and sees multiple product ownership as opportunities.
You are ready to catch that flight. You have flexibility to travel to client locations, both local and international, sometimes on short notice, when the occasion calls. Get on that flight, take that Grab and be the UX hero our client needs.
Not You
Note: We value your time and don't want you to be disappointed or misled. Your job happiness matters to us so if you have one of these characteristics, we discourage you from applying.
You are not an extremist (!) You're not a graphic designer or digital artist. Nor are you a UX purist or researcher. These are the two far extremes of the UI/UX skill band. A UI/UX designer sits at the intersection and we're looking for someone in the middle to get things cooking.
You don't go "Ehhh not my problem". We respect people who take accountability and initiative to do the right things. At Stampede, design problem is a team's problem. Programming problem is a team's problem too. If you face a problem, the team will make it their priority to solve it for you. They will trust you to do the same.
You are not a solitary monk superstar. Although Stampede is a remote team, we communicate and collaborate excessively with each other. If you prefer to work alone to produce your next masterpiece and finding it difficult to thrive when collaborating closely with others, this job will not be ideal for you.
You are not job-hopping. We try hard to get designers with the right cultural fit. And we give them autonomy with the development team and direct access to the business users. Stampede's current average employment term is 6.5 years so you will be joining a design-mature team. If you see this solely as a stepping stone to the next salary grade, this is not the right job for you.
Working Remotely
Stampede is a remote team, and has been so since we started in 2006. We work from our home offices and other locations around the world.
We do this because we want to unlock time.
The math is simple. When you are no longer commuting 3 hours everyday to work, after waiting for 3 hours until 8pm for traffic to ease, you have freed up additional 6 hours of your day. These hours were previously locked—it's just what you have to do to get home. You then repeat the same day tomorrow at 6am.
This translates to 30 hours a week, 1,560 hours a year. That's 65 additional days of unlocked time. Time you can spend with your loved ones, or doing things that nourish you. Like this: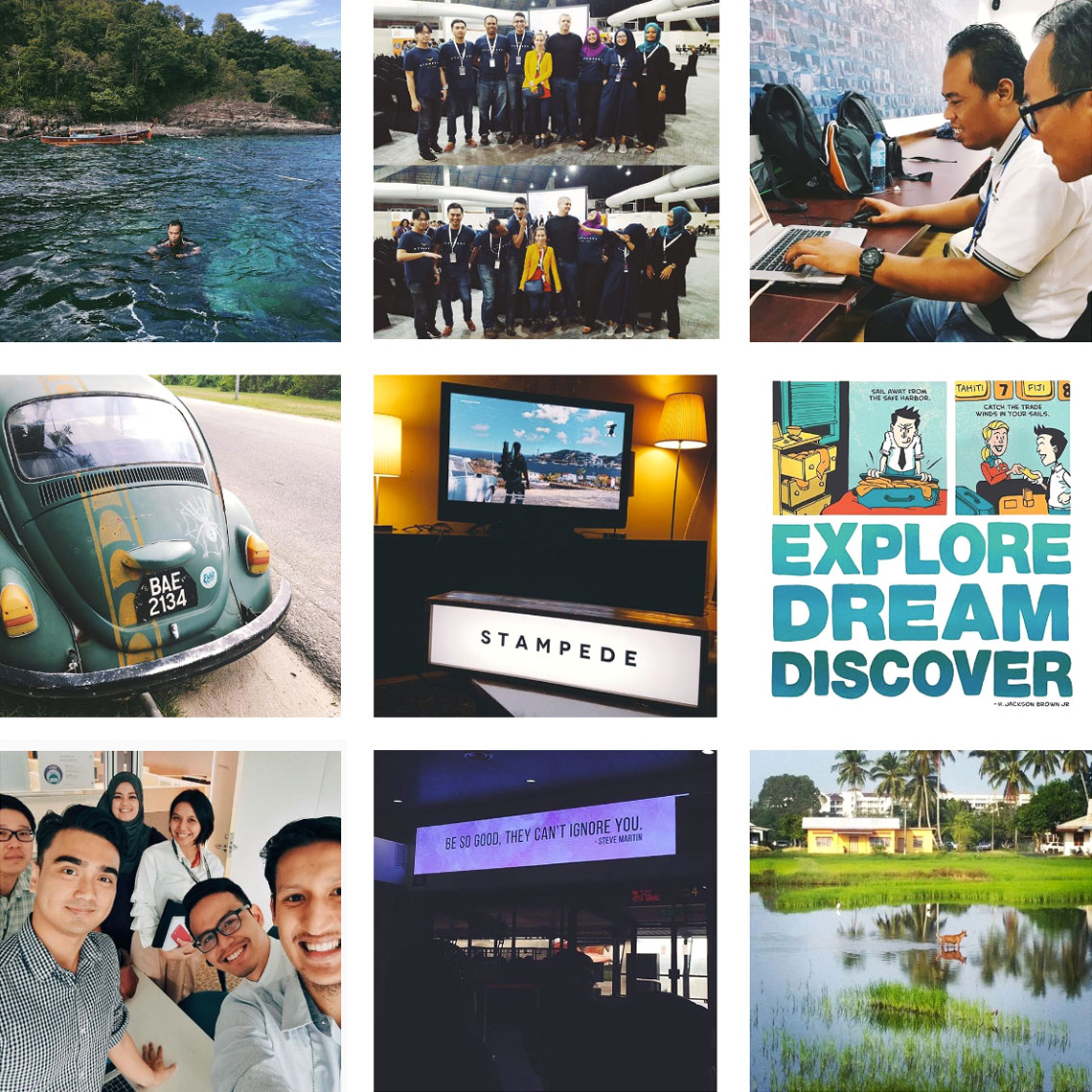 Working remotely, you have the freedom to structure your day. You get to work with a dream team not limited to their locality. It empowers our people to make the best use of their productive time. It reduces our meeting time and increases our creative time.
And not being next door doesn't stop big corporations from hiring us.
Are you new to working remotely? Awesome, find out how we do it on our Stampede Handbook or check out our slides from the Remote, Co talk.
Yes, we are just as productive and efficient at work.
And no, we still wear pants.
Successful Candidates
The new hire will be onboarded at our Denai Alam office (we largely use this for client workshops) for the first three months during probation period. After that, the designer will be working fully remotely from any location they choose.
I personally recommend Langkawi 🙂
Interested?
We have a non-standard application process. Creativity is certainly encouraged. To jump start the process we ask a few questions we normally would ask at the start of an interview. This helps speed up the process and lets us get to know you a bit better right out the gate. Make sure to answer each question. Have fun with them. 🙂
(Update 1 Aug: This application is now closed. Thank you for your overwhelming response and applications. We are looking forward to welcome our new designer soon!)

Come join us!
Shaza Hakim
Partner & Creative Lead at Stampede
—