Hi, kamusta ka na? My name is Rolando Parado, Stampede's newest addition to the development team. I am here to tell you about where I come from, which is an island in the Philippines called Leyte.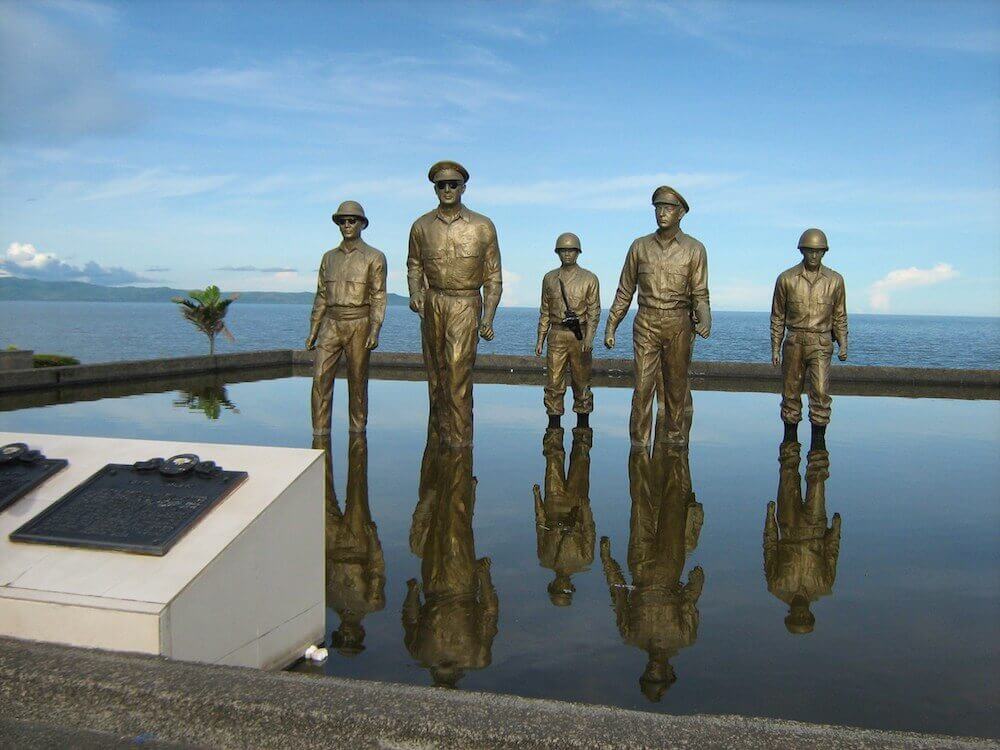 Leyte is an island in the Visayas group of the Philippines, along with other major islands such as Panay, Negros, Cebu, Bohol and Samar. The island is further divided into two provinces, (Northern) Leyte and Southern Leyte. The major city is called Tacloban. Leyte is famous for its role of reconquest of the Philippines in World War II, which bring me to the above picture.
Let me tell you about the picture. It is of General MacArthur Shrine, located in the municipality of Palo. It was built in remembrance of Douglas MacArthur, an American general of the Philippines army, who landed in Leyte Gulf with the goal to recapture and liberate the Philippines from Japanese occupation in 1944. With his persistence and leadership, the event eventually led to Battle of Leyte– the largest naval battle of World War II. The Japanese eventually surrendered three years later.
About Santa Fe
I am currently based in Santa Fe – not exactly a town, more like a municipality. It has a population of about 20,400+ people and is located about 23 kilometres away from Tacloban City. Largely the folks in Santa Fe are rice farmers, since Leyte is the biggest rice producer in Eastern Visayas. Rice, like in Malaysia, is also considered as staple food in the Philippines.
Every year around August, Santa Fe will hold its very, very colourful town fiesta called Pamilipig festival. The whole municipality would take their whole families there where we would eat, drink and watch the competition of the traditional Pamilipig ritual dance.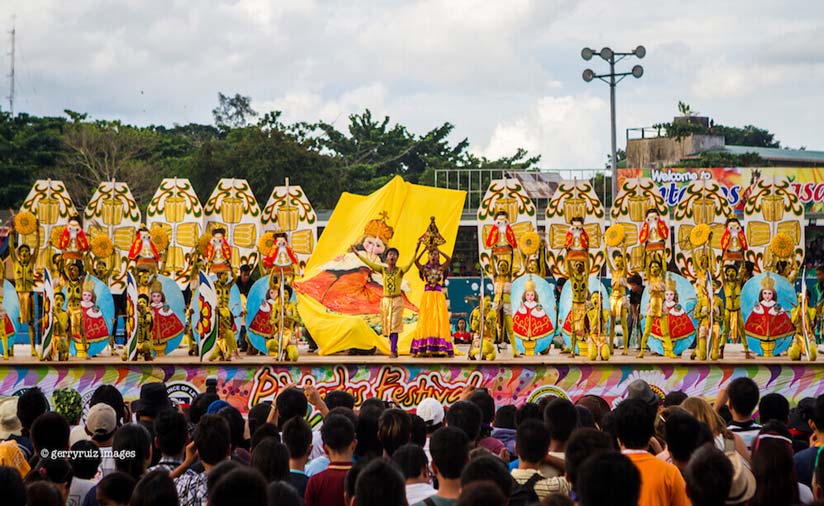 The dance is to take back us to the times when there were no rice mills before, hence people would need to dance on the rice to separate them from their husks. The contestants would hold their dance on the grandstand, where each contingent would try to outdo each other through frenzied-pace dances, sychronised movements and acrobatic acts.
It was a pretty intense and exciting, and every year we look forward to it.
Language
Tagalog might be the second most used language of the country (English being the first), but here among my family we speak the native dialect called Waray-waray. It is the third most spoken language among the Visayan people. Although it is a dialect, Waray-waray is widely used in television and radio broadcasts. Print? Not so, as most regional newspapers are published in English.
If you want to learn to speak Waray-waray, here is a very useful basic tutorial!
Getting around
There are three types of public transportations to get around Leyte – buses, vans and my favourite, the jeepneys!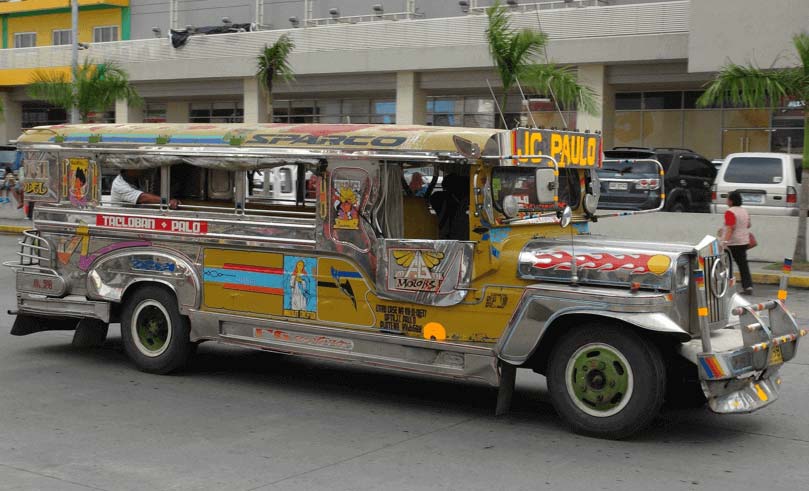 Colourful ride Riding the jeepney is not for the shy and timid.
A jeepney is one of the most popular means of public transport in the Philippines. It looks like one of those military jeeps the Americans used in World War II, only much livelier as they are painted with bright colours and each jeepney is personalised accordingly to suit its driver's preferences.
In a jeepney, passengers would sit on two cushioned benches on both sides, ranging from 10 to 20 seats facing each other. You would get up on the jeepney first according to where you want to go, and a conductor will ask money from you for the fare.
Riding a jeepney, in an essence, is not for the shy and timid. This is because you always need to call out attention to yourselves amidst the roaring of the jeepney's engine and riding in the busy street filled with cars and pedestrians. There is no designated stops for jeepneys, you have to yell out loud, "Stop!" if you want to alight somewhere. Someone shy will probably find himself being taken to the end of the journey and not knowing where he is.
The fee for a jeepney from Santa Fe to Tacloban would cost about 20 pesos, and it will take about 45 minutes.
Food
There are two staple food of the people of Leyte that I know of. The first one is called Suman Moron. It is basically a rice cake, made from glutinous rice, coconut milk, brown sugar and added with some lye solution for the flavouring. Normally it is served with 'latik'  sauce and I love to enjoy it with coffee or hot chocolate. Some people also add grated coconut as the topping.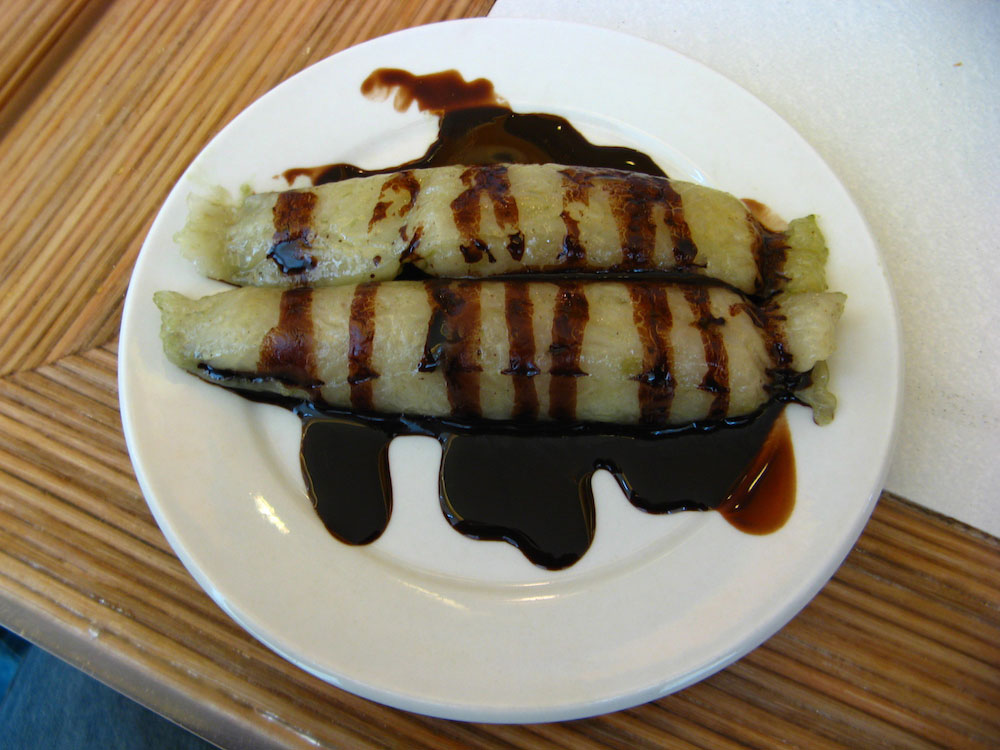 Suman has been my favourite since it is the food that I grew up with, and my wife and mother always make some good sumans!
Another favourite of mine is called binagol. It is made from a root crop called 'talyan', along with a mixture of flour, sugar and milk. They are then cooked and packed on top of a halved coconut shell and covered with banana leaves.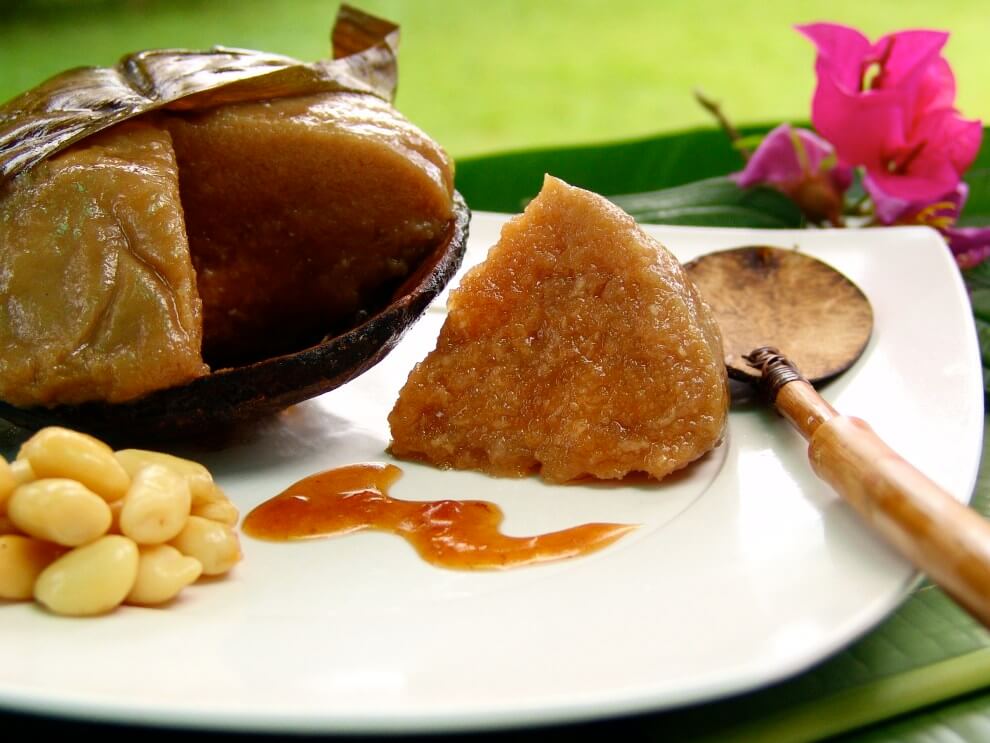 Remote working in Leyte
Remote working in Leyte is general is not something new, since I know a lot of school friends who have worked from home for the past few years. However, unlike me who are attached to Stampede, they are mostly freelancers who do a bit of front end development, programming and accounting for other people and companies. They usually do these jobs on top of their day jobs at the office. However, to see it more flourishing more than side jobs would probably take a while.
I felt like the reason remote working hasn't exactly flourished in Leyte is because it is not a tech-oriented city. Leyte is an island famous for agriculture and rice farming, and the geography is mostly heavily forested and mountainous. It makes for a good view if you need a little escape from the city life.
Another reason is perhaps due to the fact that the Internet facility is just average. We get 2-3 Mbps speed for a single user, although in my part so far it hasn't caused any major inconveniences.
This is also my first time working remotely for an agency. I used to work in an office in Cebu, commuting every day from home, braving the traffic and coming back home with less time to spend with my family. Working remotely for Stampede has taught me to be more focused and become better at time management, at the same time having more time to be with my family.
I have also been given so many challenging roles in Stampede, such as being the team lead and dealing directly with the client. Although a bit nervous, I am very delighted to be given such opportunities.
The recent earthquake
If you have not heard, Leyte was involved in a recent 6.5 magnitude earthquake last month. During the quake, I was in the midst of doing front end on a project for an Australian client. It wasn't my first time experiencing earthquake. My first time was in Cebu many years ago, but it was still just as horrifying.
As it happened, I ran out of the house to join others in the streets, for the fear that the quake might cause some debris of the building to fall on top of us. The quake happened for only about 5 minutes. Fearing for the aftershock, I stayed with the rest of the neighbours outside until it was confirmed that everything was OK. I was so relieved that during that time, my son and my wife were at my mother-in-law's house, and they were already safe.
Everyone in my family was safe and our belongings were intact, but the earthquake got the power got cut off in the island as the geothermal power station shut down during the quake. Because of the lack of electricity, I was unable to come to work for about a week.
Luckily, the Stampede team offered to get me a generator so I could share with the neighbours, and also so I could come back to work. I couldn't be any more grateful to have a team who support me in times such like this.
If you are in Leyte…
If you can see, Leyte is not a big, modern city you see in televisions and movies. But if you want to escape the bustling life you get in cities, Leyte is one of the places you could come to. You get to see views such as this…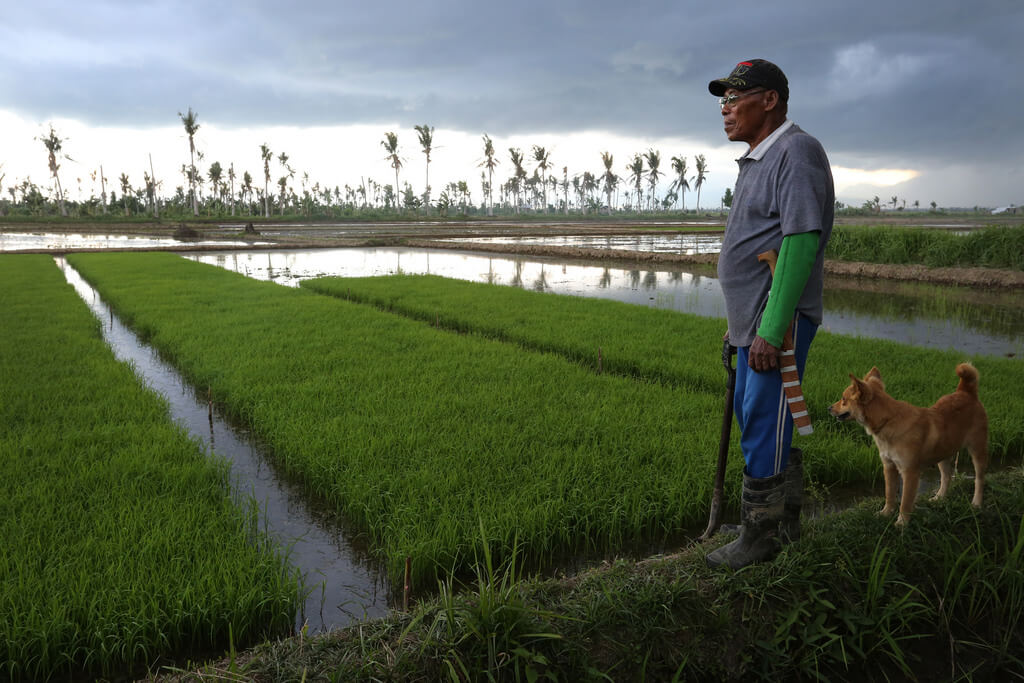 … and going on a kind of sensorial adventure riding on the jeepney while having as much bingol as you can  – Leyte is the place to be.
I'll be more than happy to be your tour guide. Salamat!
Photo credits: