There is no question how useful Maybank2u Mobile App is. It is one of the apps in the favourite list in my smartphone since I always do my banking on the go. However, while it is good to have that kind of convenience, I was bummed out that there are some disadvantages for using the mobile app.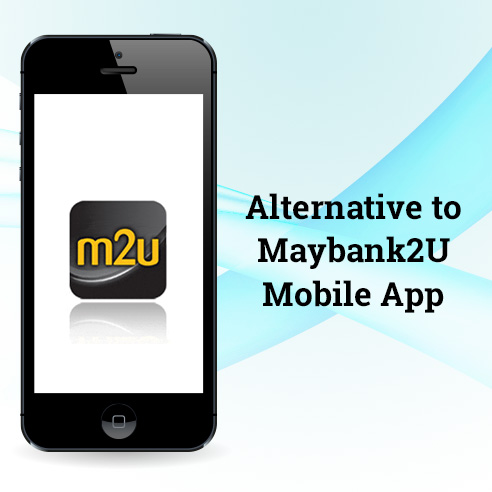 Tell me more…
If you noticed, not all services offered on Maybank2U website are included on its mobile app. In return for mobility and convenience, the apps has been stripped down to offer limited services compared to what already had been offered in its website.
For example: Prepaid top up with PIN, one-off payment, new third party account transfer, insurance and investments are a number of services which had been dropped from this app.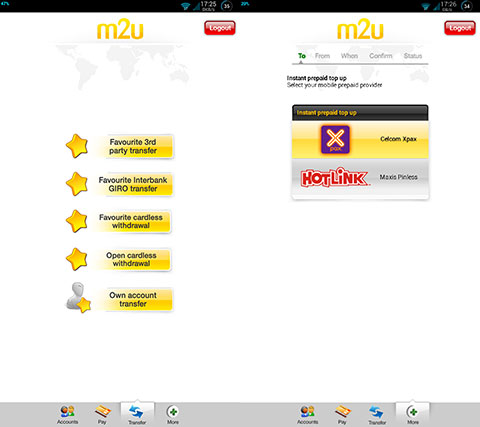 What if I want to use current website on my mobile?
Good question. So I did a little sleuthing – I checked Maybank2u website on my mobile and found out that the above services are not available as well. The current Maybank2U website also does not render very well when viewed on mobile. As a front-end developer, this bugs me a bit (OK, a lot).
In the end, I decided that I am just going to use the Maybank2U mobile website just to check the account balance and none for those heavy duty banking stuff.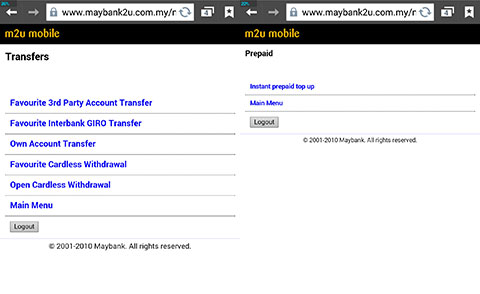 But I still want to use it on my smartphone. How can I do that?
On 29th November 2013, Maybank2u rolled out a new interface for the website. As a front end developer, on my first glimpse I knew straight away that it is a responsive design. Despite a lot of people bashing the new interface on social media, I found that it works very well on mobile devices. This new design works well on any devices no matter what the screen size of the device. Most importantly, the new design offers all the services they have on desktop view.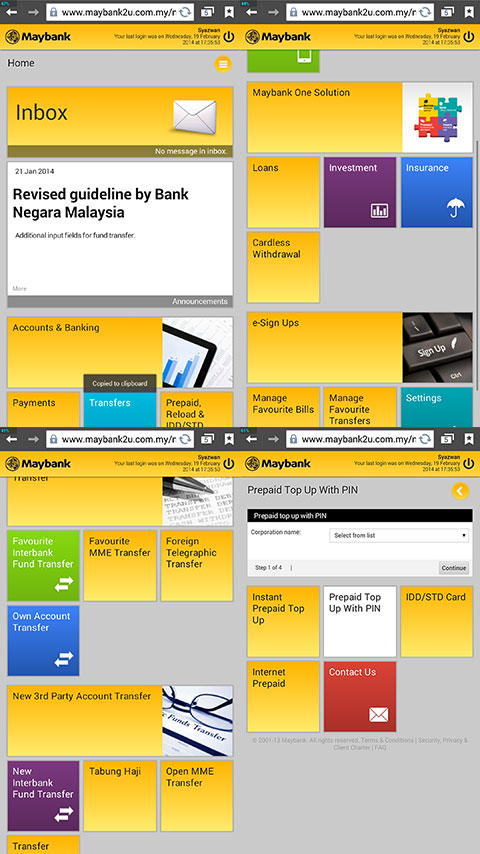 The only thing is that the new design is now reverted to the old one.
Bummer! But how do I get to the Maybank new interface?
First step is to open Maybank2u on your mobile browser. Once loaded, click "Visit Full Website" link on the bottom of the page. Now, you will see normal Maybank2u website on your mobile browser. Go ahead and click that first banner of the slider (red area on below screenshot) which then will redirect you to new Maybank2u interface.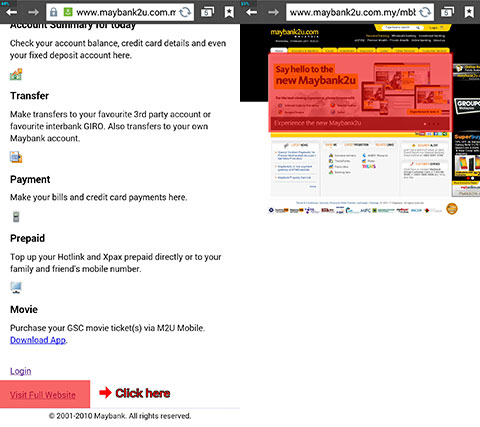 For easy access to the new interface, simply create a bookmark and make a shortcut on your Homescreen.
Do you have any other hacks? Do share them in the comments.