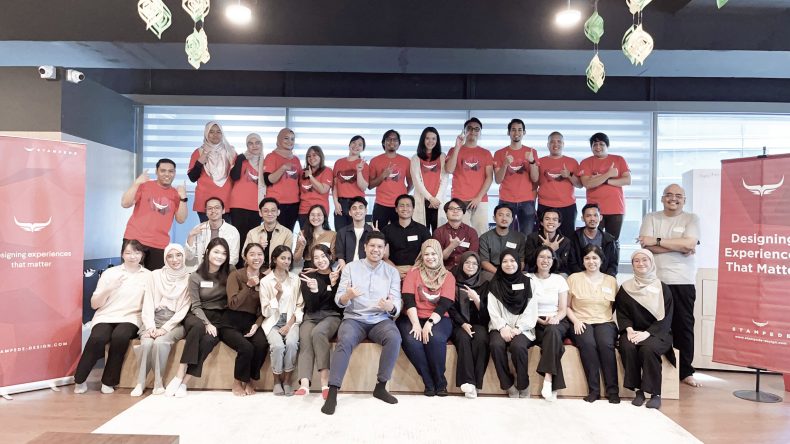 Envisioning a future in design talent
Aspiring designers hail from a variety of backgrounds. Some are recent graduates, while others have chosen a career switch to follow their passion for design. Our approach to giving aspiring designers the best start is through the Design Apprenticeship Programme. It's a 6-month programme designed to equip apprentices with the necessary skills required to thrive as designers.
We are really excited about every apprenticeship batch, and our 4th and current cohort, Delta, is no exception. The diverse thoughts and experiences they bring from other disciplines enhance our ability to craft design solutions.
The boot camp
While we hope everyone can become apprentices, the reality is that we need to select the most promising candidates through a series of attritions. We start by evaluating their case studies, and based on this assessment, invite several candidates to our two-day boot camp. At the boot camp, participants delve into the core principles of design, establishing a solid foundation in design fundamentals.
During the boot camp, aspiring apprentices also have the opportunity to listen to and learn from the career journeys shared by past apprentices. They also gain insights from real conversations around design based on projects we've undertaken in the past.
This immersive experience not only prepares participants to tackle real-world design challenges but also provides our facilitators an opportunity for in-person evaluations. After the final round of assessment, a select group will be invited to join our six-month apprenticeship.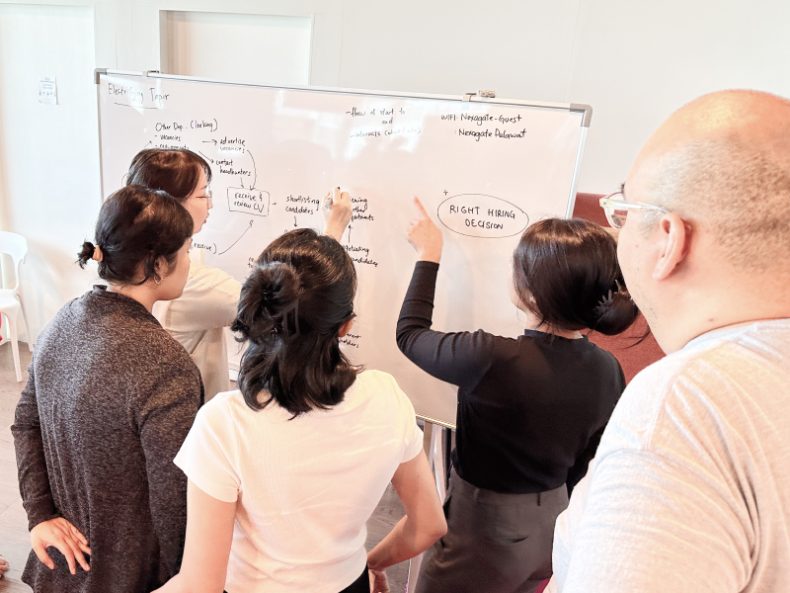 The right balance of theory and practice
The apprenticeship is designed to strike a balance between theoretical study and practical assignments. This allows apprentices to apply their newly acquired knowledge in real-world contexts and further solidify their design fundamentals.
As apprentices advance, they gradually join a project team under guidance, getting exposure to different UI/UX design processes depending on the nature of their assigned project.
Carving out a design career
Here's what our apprentices can expect to learn in the apprenticeship:
UI segment: Immersion into design theories such as design principles, typography, colours, and UI components, and actively apply these in real-world projects and assignments. We primarily use Figma, an industry-standard tool for UI design and prototyping. We provide basic instruction but also encourage exploration for a more profound understanding of the tool.
UX segment: Exposure to a comprehensive UX process through individual projects, also known as case studies. This involves stakeholder interviews, prototyping, and user interviews to understand needs, as well as usability testing to verify design feasibility.
The success of our Apprenticeship Programme is measured not only by the skills acquired but also by the lasting impact it has on the careers of our alumni. We take pride in seeing our apprentices evolve into emerging leaders in the design industry, and we hope their positive influence resonates in every place and project they work on.
Interested in the 2024 Epsilon intake? Keep a lookout on our social media announcement!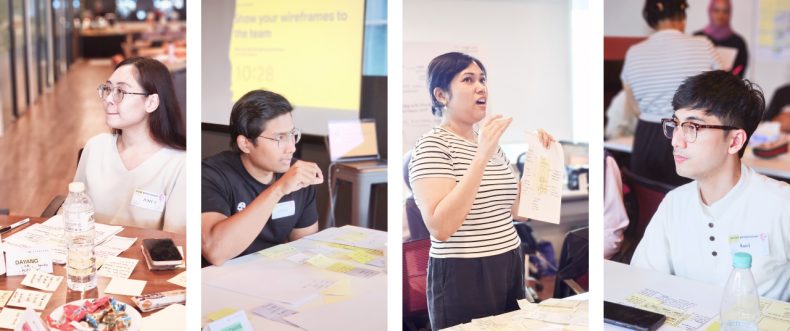 Congratulations to Rachel, Aini, Affan and Hanif for making it into our Delta apprentice class! We look forward to being colleagues and embark on the journey towards becoming industry leaders.
Meanwhile, watch our insightful post-event interview session featuring Delta Apprenticeship Boot Camp participants and special guests, where they shared with us how the boot camp has reshaped their creative perspectives and propelled them towards excellence and the profound impact that the Stampede Apprenticeship can have on nurturing future designers.