These days, everything needs to work promptly – so I am pretty sure that you might have found yourself in a situation where you need to transfer big files (i.e 300MB file) between Android devices with less amount of time. These days, we know that those smartphones with Near Field Communication (NFC) technology could do that easily for you.
But how about if you own one of those Android devices which don't have NFC or the equivalent technology – for example Samsung Galaxy S2.
First off, you need to check if your device runs on Android version 4.0 above, because this is where SuperBeam can perform the magic for you. While it is still using NFC to communicate, it is also offering another method to communicate between devices which is designed exclusively for devices that don't have NFC.
How does it work?
You can use SuperBeam to scan QR code on other devices via SuperBeam app. It will communicate between devices using Wifi Direct once you scanned the QR code. This process is actually fully automatic without the need to do anything – not to mention it can share multiple files too! Imagine the convenience it offers.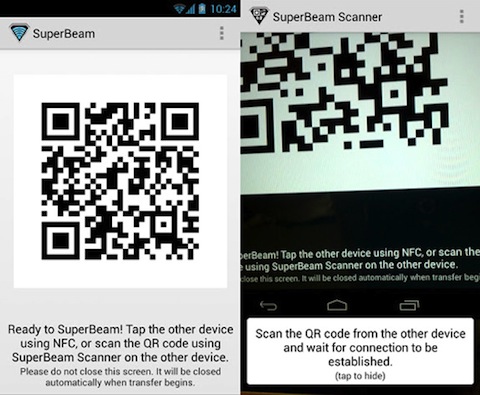 Scanning QR Code to start communication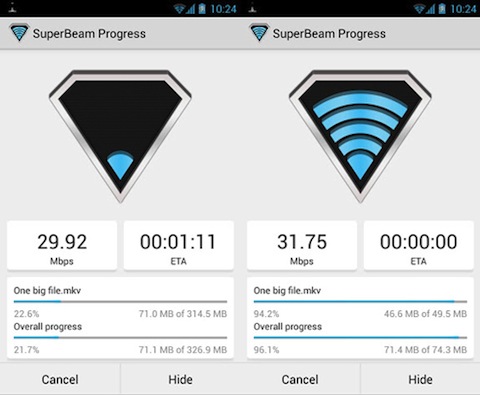 Transfer in progress
Conclusion
I have found that this app has been a great help especially when I need to transfer video or large images to other devices. It's painlessly easy to use – just with simple tap, it will transfer your selected files for you within minutes. And yes, it is totally free!
Do you have any other method you use to transfer large files between your mobile devices?