I'm Viktoria Vass, a UI/UX designer at Stampede. I will be your guide to my hometown, Budapest.
However much time I spend away from Budapest, the moment I come home it always feels complete. It's a comfortably sized city with nearly two million people. Everything that matters happens in the center, and once you're in there, nothing is too far away.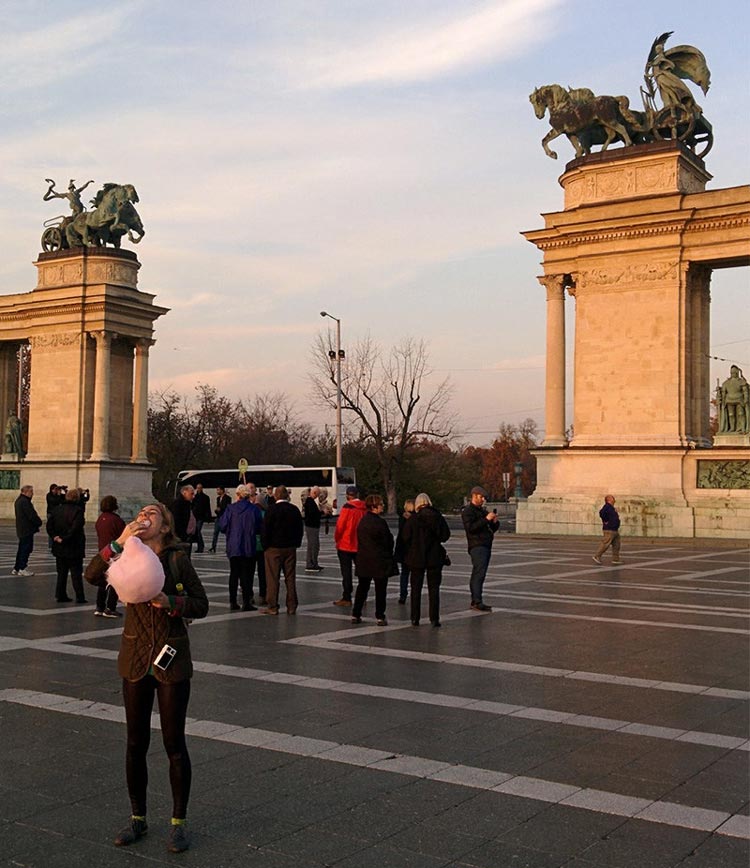 Just walk around the century old buildings to soak in the rich history and take part in the vibrant life. Most of the historic center and its monuments were built in the late 1800's, and the architecture is an eclectic mix of many period styles.
Some of the most run-down buildings waiting for redevelopment are taken over by temporary drinking spots known as ruin bars, and decorated with street art giving the town's nightlife its quirky charm. And don't forget the thermal spas, where you can soak in pools of hot, healing thermal water, and play chess with the elderly.
Working remotely from Budapest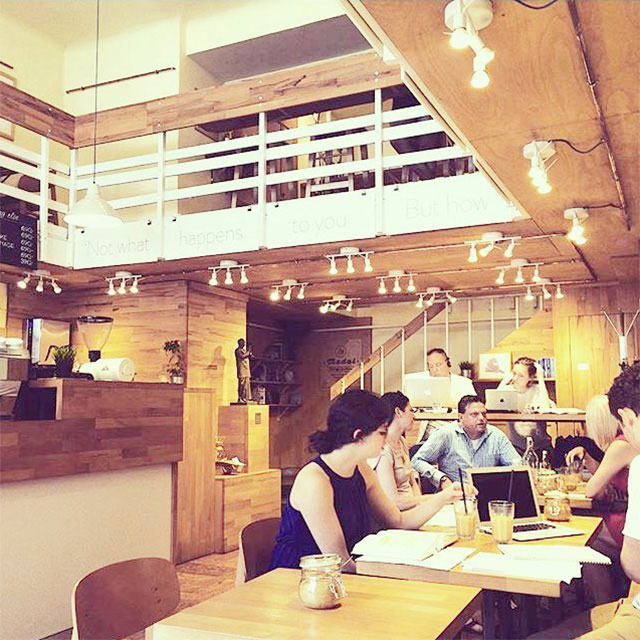 Image from Madal Cafe
With an average broadband speed of 25Mbps, working remotely is a breeze. Cafes in the city offer fast WiFi internet and are not very crowded during the day. But when office hours finish and the evening buzz starts, it's time to schlep somewhere quiet with the laptop. If you're after a more focused work environment, you're in luck because co-working spaces are popping up like mushrooms. Budapest is a popular destination for digital nomads (people who work remotely from abroad,) so you're likely to meet quite an international crowd. The cost of a monthly membership is usually between 1-200 euros. This is about the same as what you would spend all month drinking and snacking at a cafe.
Getting around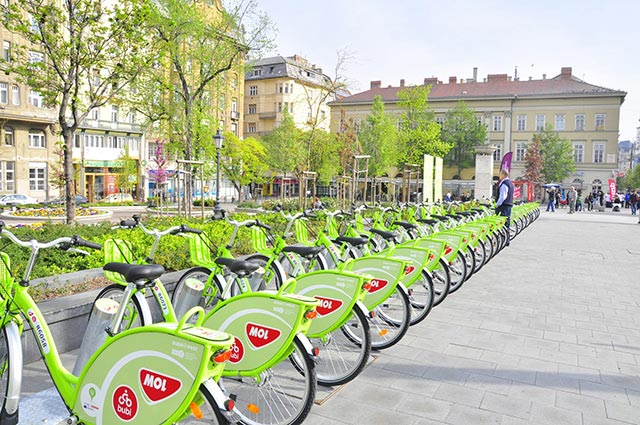 As with any other major city, finding parking in the city can be a pain. In Budapest however, you can easily get around with public transport, and buy a monthly pass for 35 euros. If you're not in a rush, you might as well walk because the streets are very pedestrian friendly. Your other option is to go around on a bike, and you can even pick up one from a public rental station  and drop it off at the next one. It's no Amsterdam, but riding a bike here is not just for the daredevil.
The people of Budapest
Hungarian people are often criticised for being rude. This is a little bit true, but on the upside, when they are nice to you, you can be sure that they genuinely like you. Budapest is home to lots of hipsters, and everything they go hand in hand with. For instance, artisan coffee, healthy street food, independent designers' shops, and barber-shops, so this is the right place to buy that beard oil.
The dogs of Budapest
Many Hungarians can't imagine their lives without a dog to care for. But having a dog is not just about the relationship with the dog, but also with other people. Walking a Staffordshire terrier shows people you are a tough guy, a whippet says you are chic, and walking a Labrador retriever says you live in a detached house with a perfect lawn and two beautiful children, and just walked off of a detergent commercial. But whatever dog somebody walks, it's always a perfect excuse to strike up a conversation with them.
Summer and festivals
Hungary has a continental weather complete with 4 seasons, a freezing cold winter, and a hot hot hot summer. During summer city's the streets of the city come to life, and lots of music festivals pop up around the country. The most famous one being the Sziget Festival in August. Sziget means island, because the festival takes place on  an island on the river Danube, that is huge enough to accommodate the festival's some 200.000 visitors. The festival runs about a dozen of big stages catering for all sorts of tastes in music, from mainstream music with superstar headliners, to alternative genres. The festival attracts a very mixed international audience, camping and partying on the island for a whole week.
These are some of many things that you can experience and enjoy in my home, Budapest. If you're flying over to Europe, why not drop by in one of the world's most colorful cities.