Every now and then, we get people asking us if we have experienced an episode akin to Clients from Hell. But to be honest, it is thankfully not something that we encounter very often.
We are lucky to have good clients, who most of the time become good friends for life. There are instances where clients would fly over to Malaysia and the whole team would go and meet them. If any of our team members were to visit other countries, they'd take the opportunity to meet up with our clients there over dinner or coffee.
Sometimes we sit down and think, "Hey, we do have good people". As we spend more time in the industry, we also realise that it is important to go that extra mile in developing client experience so that both parties can benefit from it. We also strongly believe in going that extra mile for those who are worth it.
Why Client Experience?
Client Experience is the practice of onboarding clients or leads with the focus on the quality and thoughtfulness of the user experience. Every touchpoint within the client's first few interactions with the company is designed to deliver the best experiences. It requires extra thoughtfulness, loads of empathy, and above all, a highly personalised experience.
Similar to user experience, touchpoints begin as a lead to a client, with every touchpoint and pain point being noted. Every interaction and experience should be seamless and memorable.
Client onboarding tips
Stampede takes great care in every process, including onboarding leads or new clients in order to provide a good first impression. Here are some tips we'd like to offer.
Be ready with all the information
Put yourself in the shoes of a new client – they are brimming with ideas, they want to tell you what they are looking forward for their project, they want you to help them realise their idea.
As an agency, we must help them discover these budding ideas. What we do is we provide them with a requirements discovery form, asking them to fill it in with the following details:
Background of project/company
What they need
Who are the target audience
Any competitors' website' they have in mind? (for competitors review)
What goal they are looking to achieve with this new site (e.g. I want to increase signup by 50% by January, I want to get 15000 traffic by the next quarter etc.)
Who the contact person is (for liasing and approval purposes)
Often enough, if the leads or new clients are still unclear, we offer to do Skype calls or face-to-face meetings if they need further clarification.
Be prepared with checklists!
We at Stampede are big fans of to-do lists. Every workflow – internal review, UAT, launch list, HTML/CSS, user experience framework – we have lists for it all. This includes onboarding, once we have secured the client.
Here's a quick example of ours – Stampede Client Onboarding List.
Be interested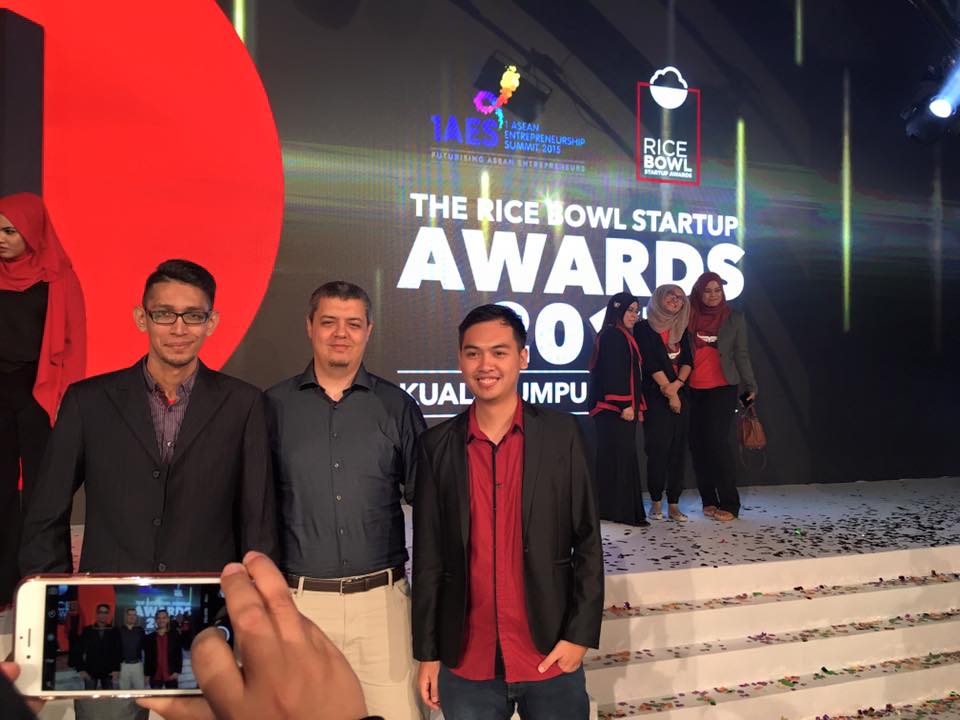 There's a quote by Dale Carnegie that we hold very dearly, "To be interesting, be interested."
We really love to get to know our leads or clients, as they often do great things and if possible we would like to be involved with them. Hence every time an inquiry slides into our inbox, we like to do a little 'sleuthing' – how their current website looks like, who the founders are, the team members, what they have produced, etc.
During the initial meeting, we bring these details up with client. By doing so, the client recognises that we have made a conscious effort to get to know them.
This does not only apply to information we find – sometimes we have questions, loads of them in fact. Ask clients in those meetings. We are often surprised at how interesting everyone is when we take the effort to get to know them.
Be proud of your work, and its process
Let's be real – our clients discovered us because they have probably heard of us somewhere, or stumbled upon our work from a related source. But what they do not know is how care and detail we at Stampede pour into our every projects, no matter big or small.
These are several things we do to show this:
Update blog with case studies of projects
Portfolio of projects we have done
Get testimonials from current clients
Keep sharing wonderful work on social media platforms
Once, we showed a client how we came up with styleguides, competitive reviews, user journeys and many more. The results of the work is one thing, the process is another.
Clients love it when they know we invest so much in their projects. Which is why we are often told by clients – we are unlike any other agency, we are just like an extension of their team 🙂
Be proud of the people you work with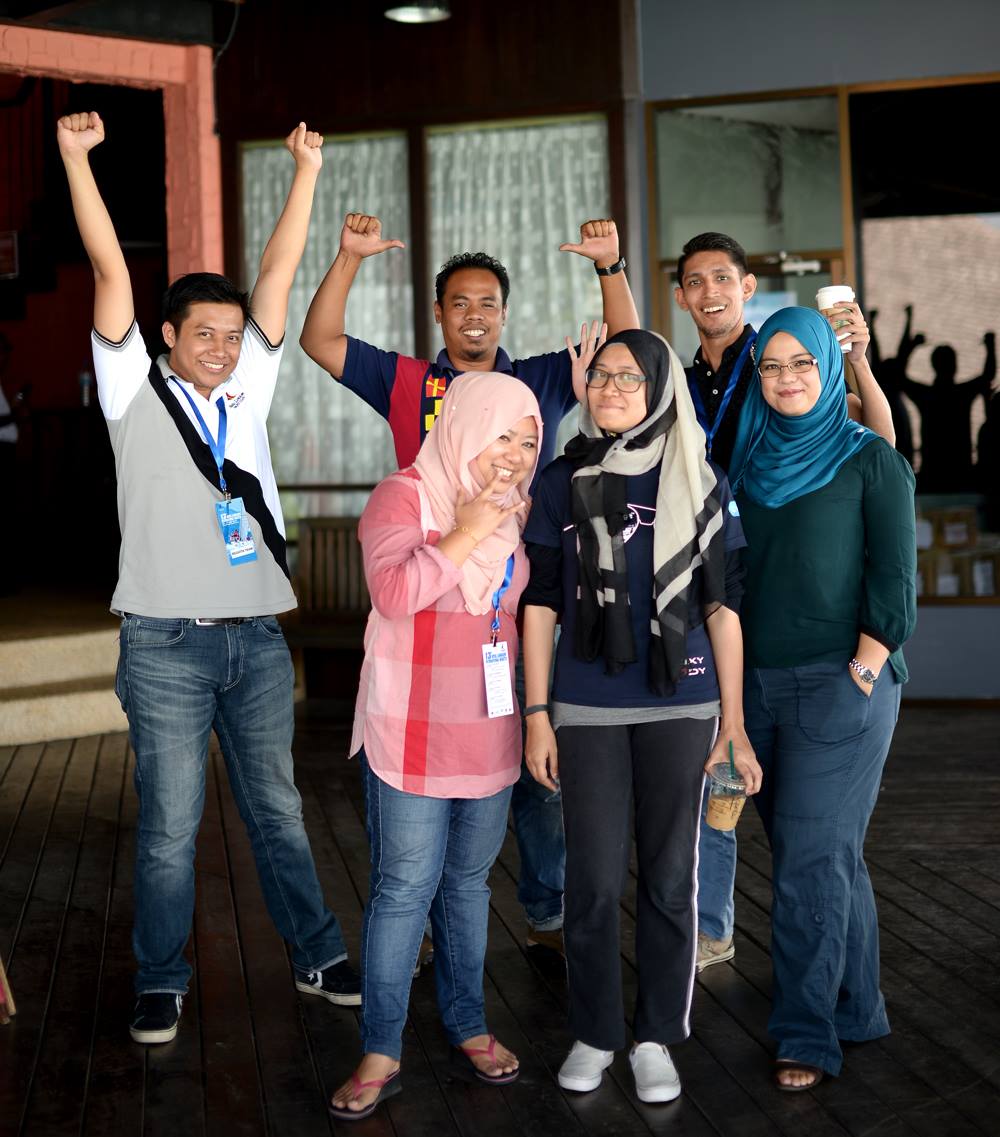 Good work will not materialise by itself. We believe that good work is a product of good people. Hence, why we are so proud of our team.
In a kickoff team, bring in the team members who will be involved in the project. They may just sit there and take notes, but take the time to introduce each and every one of them. List down their achievements, sometimes, you'd be surprised that they have forgotten that they have achieved those as well. To be reminded how good you are is so motivating.
It also helps set the tone and relationship the clients' team and your team will have. After all, they will be working together for the next few months – so it is vital to set up a good start.
Be on time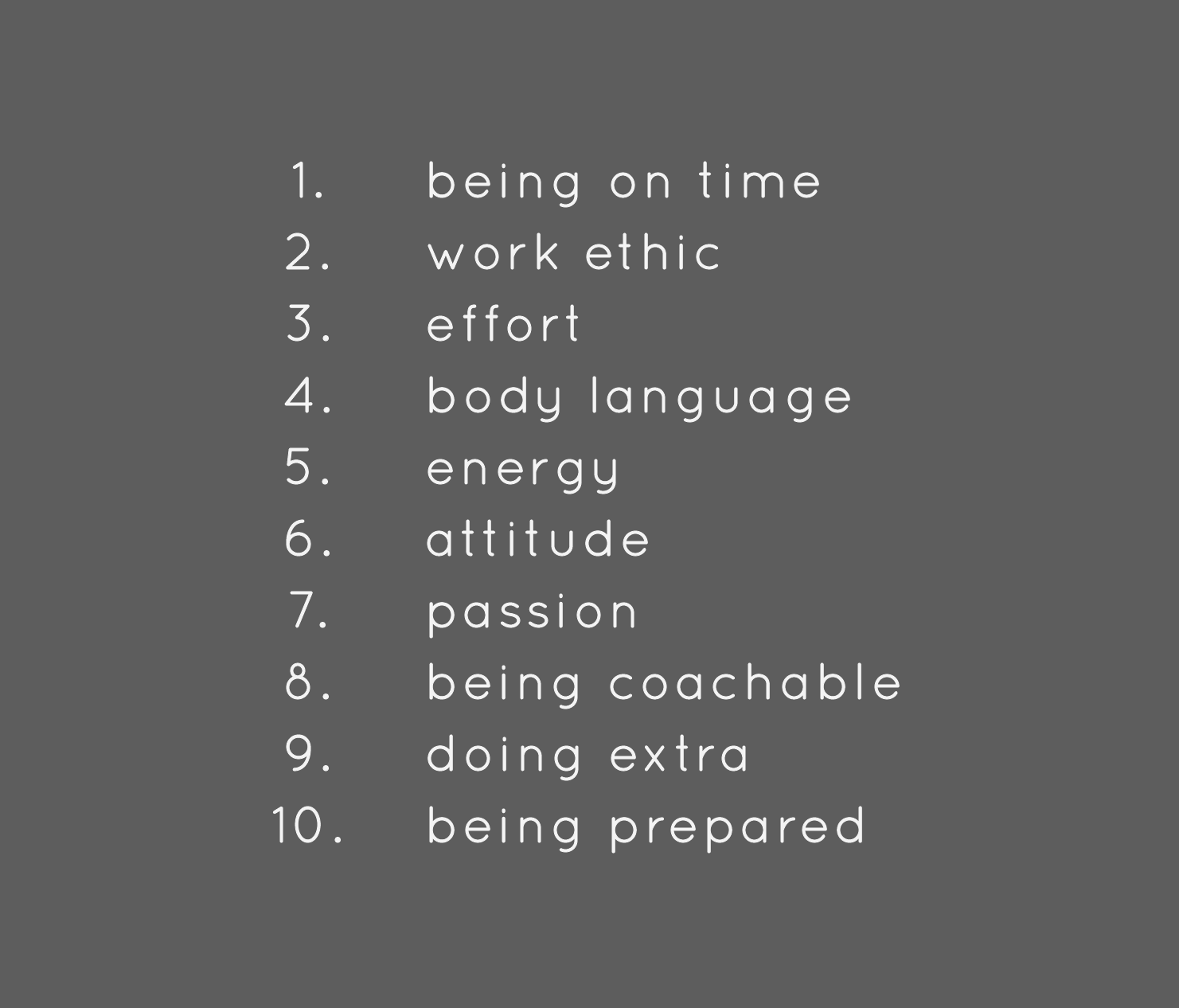 Being on time is one of the ten leadership traits that require zero talent, as mentioned in the image above. Always be punctual; be on time for meetings, send off documents on time, keep the client updated, and make sure the project delivers on time.
There are times when we foresee inevitable delays. In this event, we will make sure to let the client know beforehand so that the delivery dates can be rescheduled to achievable times. This is also fair to the client so that they can plan accordingly, and they are most often okay with the heads up.
Be ready to always improve
Sometimes, try hard as we might, the lead does not turn into a client. Take the time to get to know why. "Are there any shortcomings on our part? Is there any information they need from us but we overlooked it? Is our price reasonable? Will you consider us again?" Taking the time to follow up and ask these questions helps us improve our service.
Be ready to go the extra mile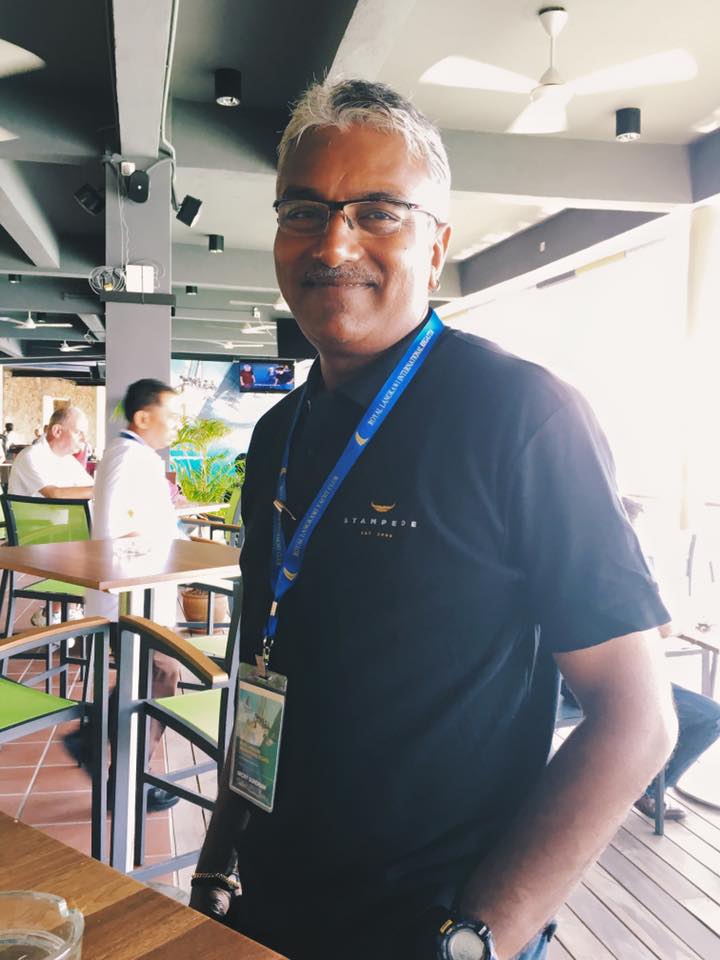 Mr Wicky Sundram spotted in Stampede t-shirt!
Unfortunately, there are times that we have to turn down the lead's project due to budget constants, schedule or resource allocation problems.
Do go the extra mile to find out what they need in the given time. "Should we recommend you to freelancers? Is it OK if we move the deadline in the next quarter so we should be able to accommodate you?"
More so than often, a lead is willing to wait until our schedule is cleared (it can sometimes take up to two months!) once we are willing to help them to move forward with their project. As mentioned, it does not hurt to do something extra.
Have any tips with onboarding new clients? We'd love to know! Please share a comment down below if you have any tips. Thank you.