Shaiful recently showed how to add product sashes and ribbons to an e-commerce suite like BigCommerce using jQuery in this blog post. We've also received a request to share the sashes we used in the example.
But why stop at that, right? In fact, we went ahead and designed a wide range of product sashes and ribbons for you. They're all in editable vector format so you can scale them up, flip them to different corners and change their colors to suit your website style.
This work is licensed under the Creative Commons 4.0 so feel free to use it in your personal and commercial work.
Enjoy!
Download E-Commerce Product Sashes and Ribbons (PSD)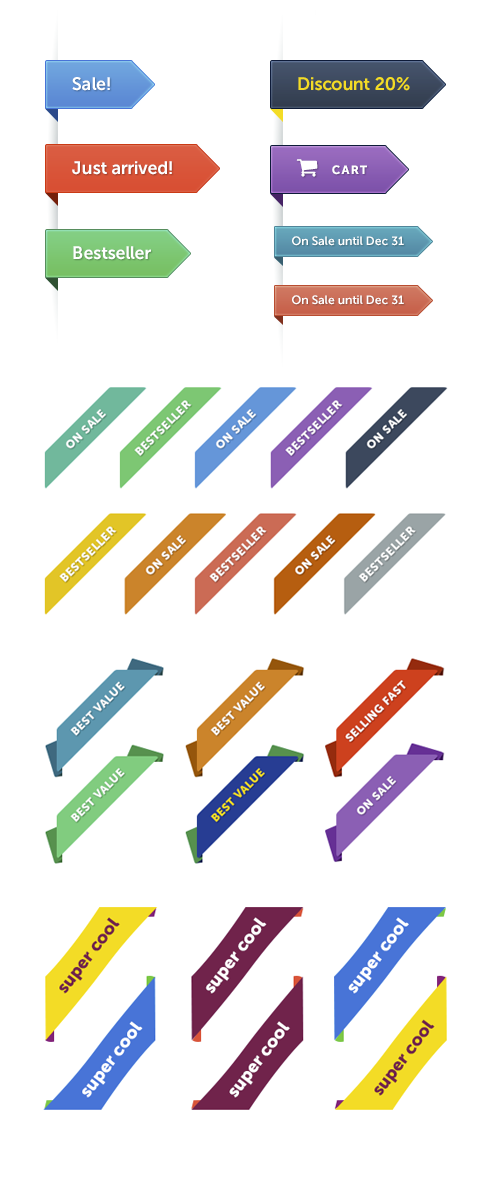 E-Commerce Sashes by Stampede Design is licensed under a Creative Commons Attribution 4.0 International License.