Since 2007, Stampede has been working closely with the wonderful people at Royal Langkawi International Regatta. This year is our best one, yet, when we decided to bring our entire team to Langkawi to handle social media and real-time race updates and in return, had an amazing time and made friends with so many good souls. Read on.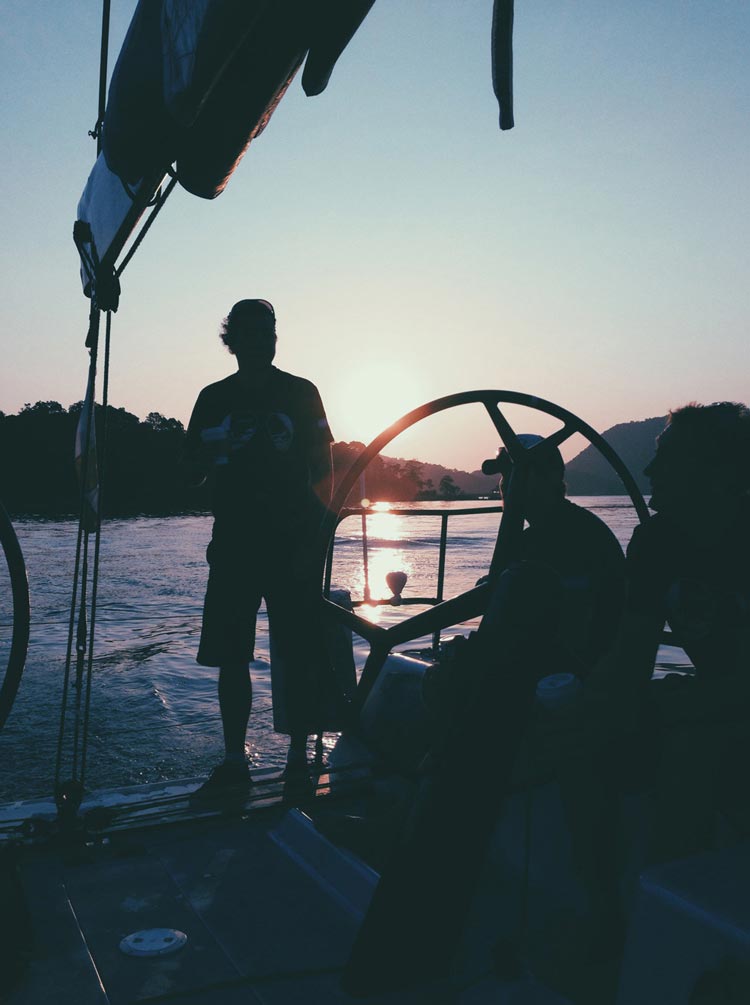 If you are feeling seasick, look to the horizon because that is the only thing reasonably stable when you are on a boat. But how boring it is to be stable all the time, no?
Running Social Media
Aside from providing real-time race updates via web, of which Syazwan and the boys had been doing for the previous years, we are also tasked in providing updates via RLIR's social media platforms – Facebook, Twitter and Instagram.
On top of the existing platforms, we decided to introduce something new – a brainchild of our Creative Lead, Shaza.
Behold, the beautiful RLIR 2015 Timeline – providing the Regatta updates by the minute.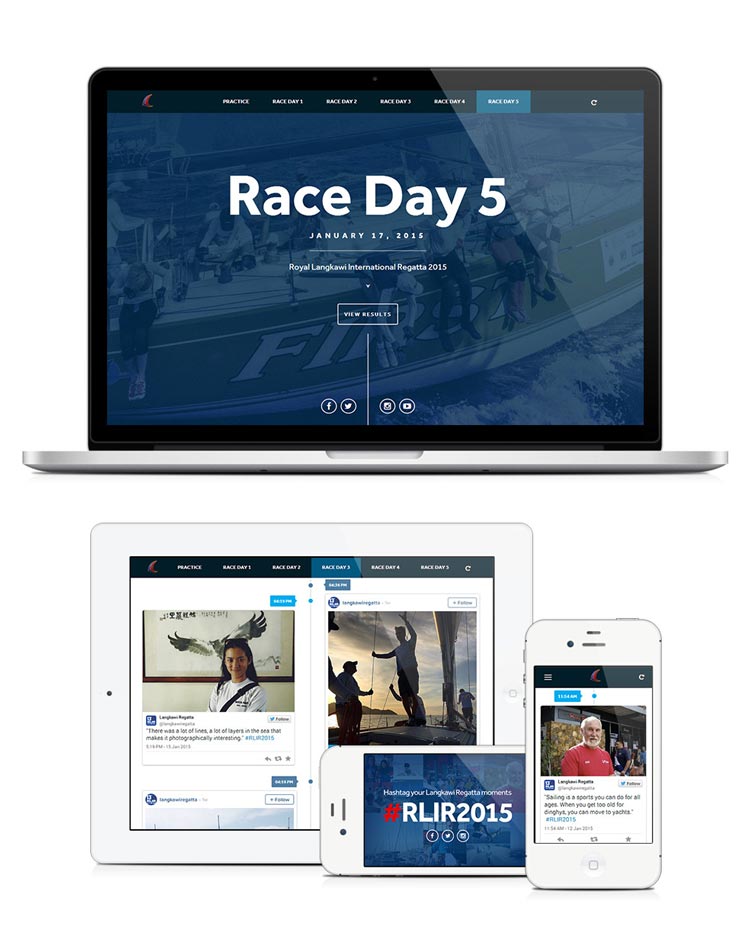 Constantly updated with the latest embeds from multiple social media platforms and fully responsive to boot, which means everyone can browse on their mobile devices, our Timeline had garnered close to 4,000 visitors within a week and had been the talk of the regatta!
Faces of Royal Langkawi International Regatta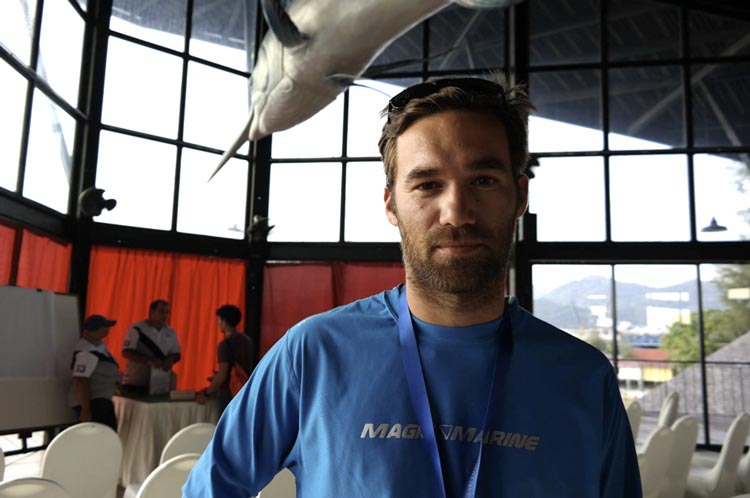 I look forward for good races, good show and good souls.
Because we are not easily satiable by just updating social media, we came up with the idea of having Faces of Royal Langkawi International Regatta.
Injecting a bit of human factor to this year's regatta, we conducted quick 2-5 min interviews with the folks around the Regatta- merely a quick chat on their hopes, dreams, fears and what made them who they are today.
So we went round the yacht club, armed with a camera and a little bit of courage to talk to people. These amazing people – they were the employees, the volunteers, the sailors, the media, the visitors, anyone who were happy to chat. They were even more ecstatic to be told they were going to be featured in social media. Some would quickly tag themselves for their family and friends to see when their photos were up.
This project is yet another talk of the regatta!
A new Foxy Lady in town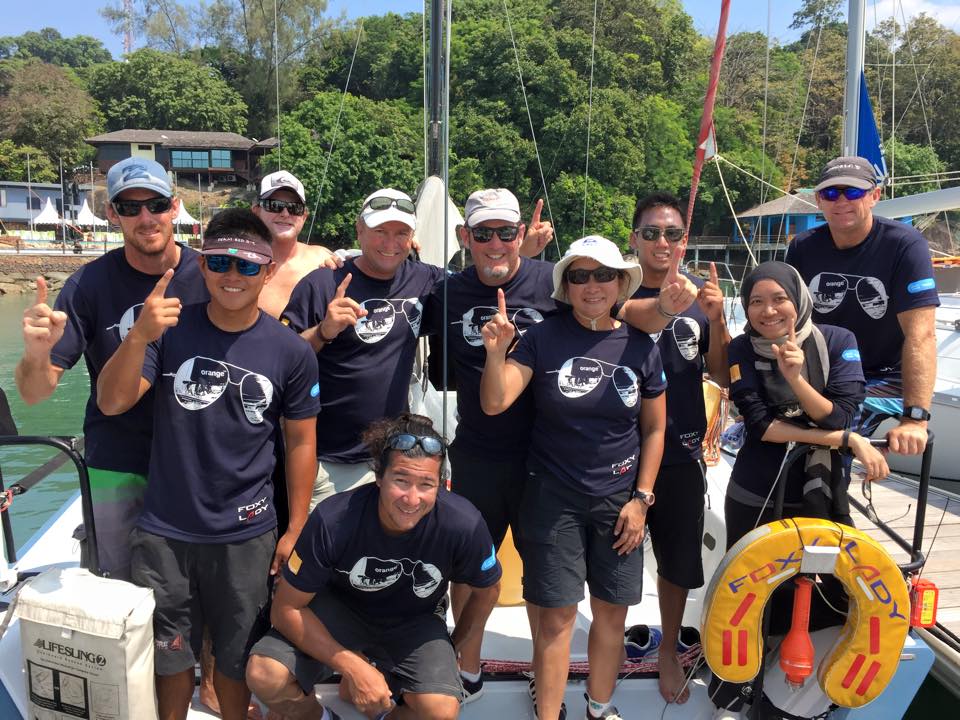 On the final day of the race, I was approached by Wicky Sundram, the ever delightful Regatta Director – and was introduced to Bill Bremner, the skipper of Foxy Lady VI.
"Would you like to go racing with Bill and his team onboard Foxy Lady VI tomorrow?"
I quickly said yes without thinking further. I have never sailed before. The night before the race, it was a mix of being ecstatic and feeling terrified. This is going to be a race, no, two races – not a leisurely stroll. The most extreme sports I have done was running, back in the chilly mornings of London. Now, not so much.
Luckily, Bill and his team were ever helpful. A cool team who knows how to have loads of fun while being thoroughly focused while racing, we started out to the sea listening to Deadmau5, Black Keys and Pnau. I was given a detailed briefing on the inner workings of a yacht, the terms and we had some light practice before the race. Basically all I had to do was move to the port and the starboard during the race, in times of changing directions of which the sailors call 'tacking'. It sounded nothing much, but in the midst of sailing and everyone was in full focus, you have to take care of yourself and not get in the way of the team doing their best job.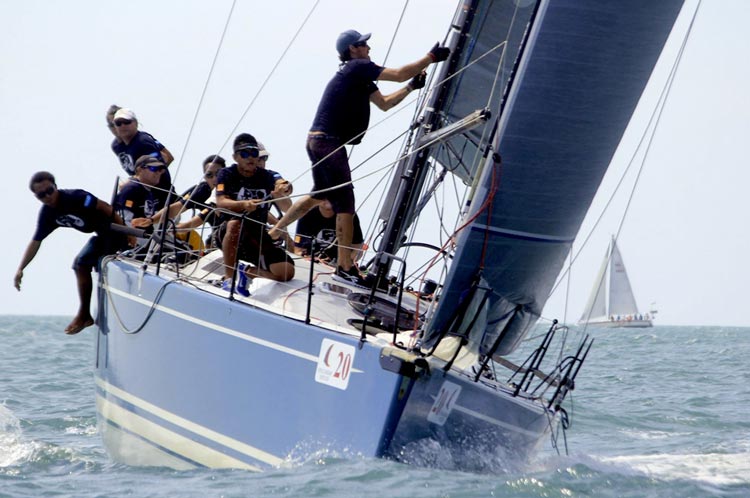 And The Foxy Lady VI came first in the IRC1 class in the Regatta. Yay!
My observation: The Foxy Lady team is an absolutely amazing team, with a strong team dynamic. The level of precisions and details given into the preparation is just mindblowing. Their teamwork is rock solid and coordination is on point. Just the perfect team.
It was great fun, and definitely this will not be my last time sailing. Thank you for trusting such a sailing n00b to be onboard, Bill and team!
The Stampede team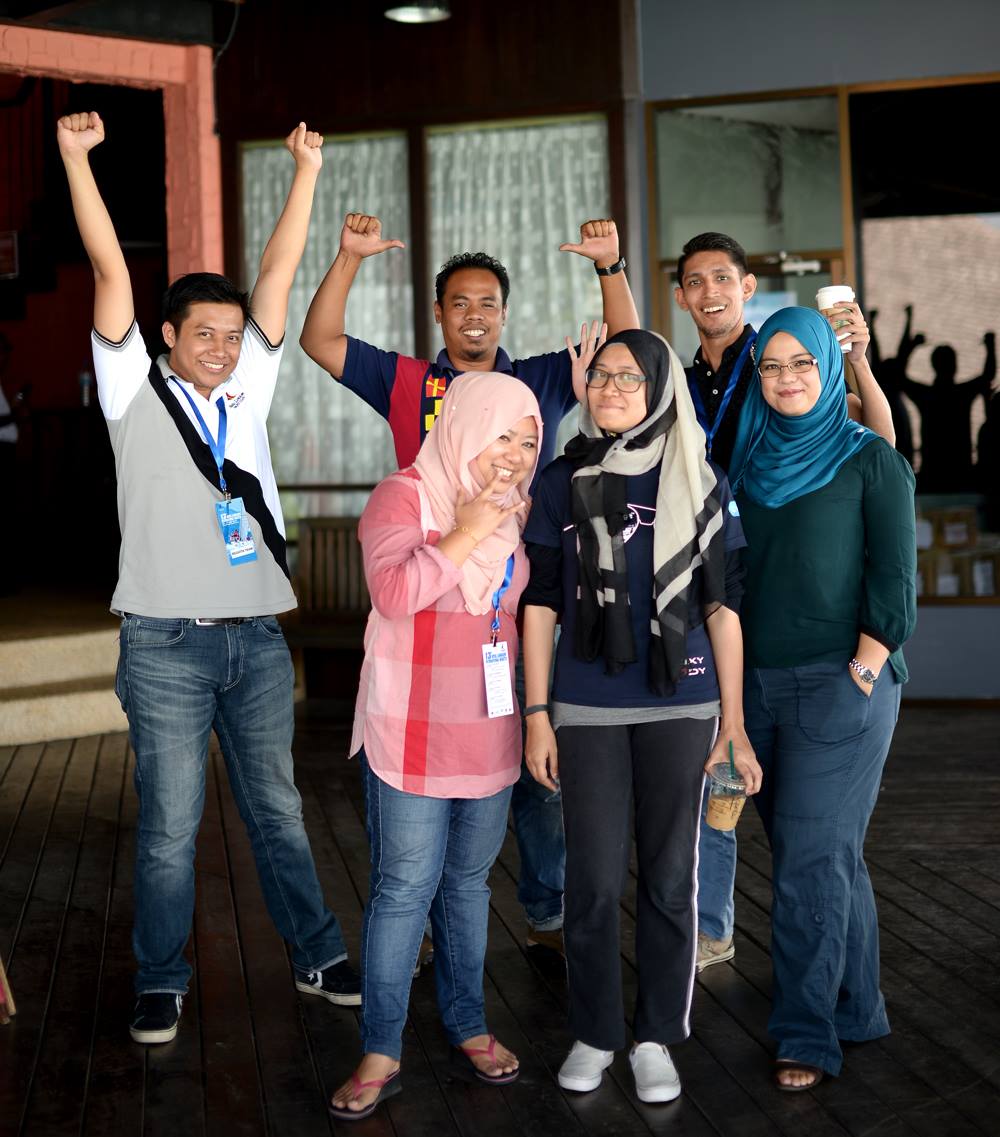 I know I have mentioned this time and again, but have you met my team – my wonderful Stampede team?
I, and each other, could have never achieved things above and beyond without the unbridled support of each other. Seven of us, juggling the tasks of live web update, providing live social media to four different platforms, interviewing people, taking photos and transcribing the recordings later on and make everyone look and sound good – these tasks were nothing piece of cake.
Yet in between all the noise and the traffic and the bustle, we could not resist including in some little harmless trolling.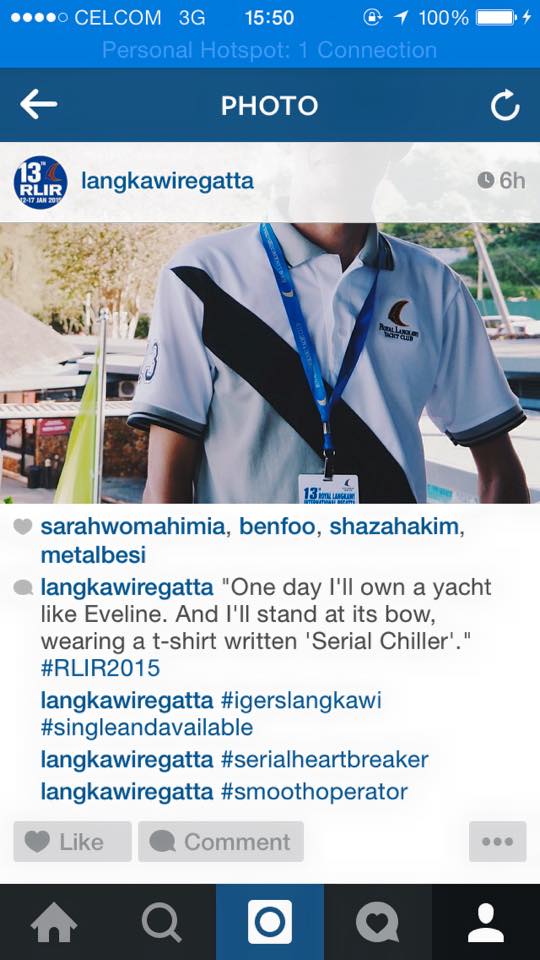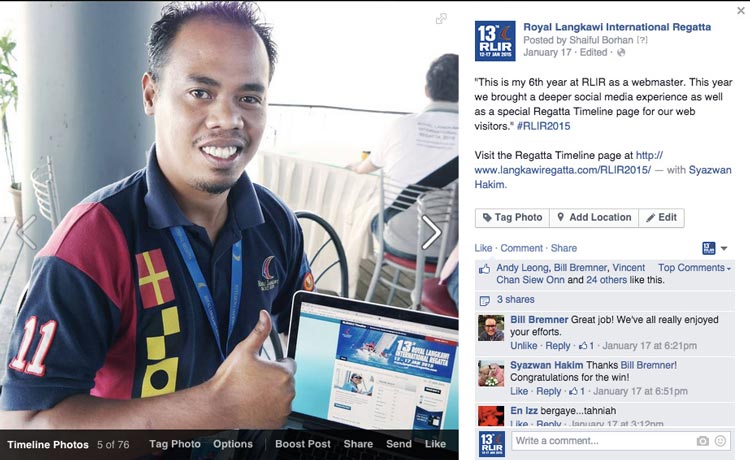 All work and no play makes Jack a dull boy, they say? We defy that and we play and work at the same time.
It gets even better when I receive random messages in my inbox congratulating our team for a job well done, on top of the verbal praises we received while on the job. We could not stop smiling.
Conclusion
I think I speak for the whole team when I say this is the best Royal Langkawi International Regatta, yet. As always with Stampede, even though we often aim for the moon (and more than often we land higher than the stars), we will often aim for an even greater heights the next time round. Also, have I ever told you how therapeutic it is to work overlooking the gorgeous Andaman Sea?
So mark our words, next year's Regatta is going to be even more spectacular. See you again!
(And Mihalis, I hope to see you too again next year 😉 )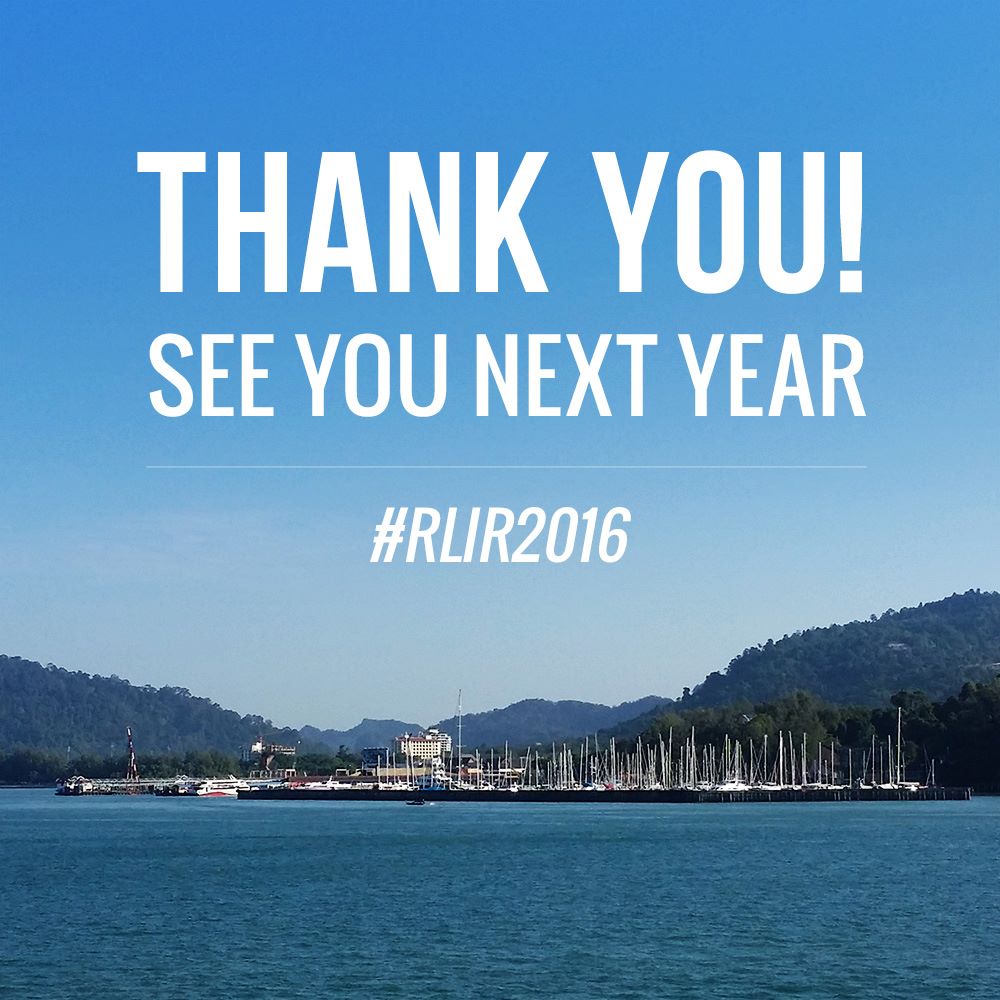 While you are at that, check out these RLIR2015 links:
(Foxy Lady VI photos credits go to Icarus Sailing Media & Sea Yachting.)