The following tells the tale of Hakim, our web developer who has recently come on board. It is a journey from his days at campus to how he joined us Stampede. This is his story.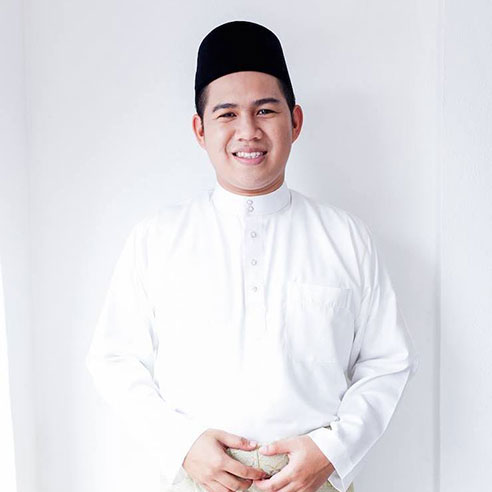 My campus life
Back in September 2015, I enrolled for a post-graduate programme at a local public university. At the time, I had to apply for special leave to focus on getting married and did not want to miss classes. After that was over, I re-enrolled back a few months later (March 2016) to pursue a Masters of Science in Information Technology. Why a Masters degree so early you ask? Well, ever since the day of my degree's convocation day, my dad had been pushing me to pursue one.
I had a rough time deciding whether to go with research or coursework for my evaluation.
Not being one to waste time, I decided to look for what I was truly passionate about, and after 2 years I had finally found it, User Experience (UX). I was looking for a course in Human-Centered Informatics (HCI) and found out that this university has a lot of specialists in the field. As a bonus, it also helped out with my financial situation as it was still in an affordable range. I had a rough time deciding whether to go with research or coursework for my evaluation. Eventually, I came to a decision with coursework because they had this HCI Track in the study plan.
Unfortunately, it came to my surprise that they did not open the HCI Track for the semester. The Head of Programme then advised me to opt for the Research Track instead, which only begins on the 4th semester. Being the determined person I am, I stayed with the coursework because there was a subject called Human-Centered Informatics (HCI) that semester and I thought that I should give a shot.
As it turns out that I still have much to learn…
And then came Stampede
Around the same time, I applied for a job at Stampede, did their trial run and several rounds of interviews before accepted into the team. I was then introduced to the world of remote working. At the beginning, I was given a lot of training to make sure by skills were on par. As of now, I have already completed all the courses and presentation of what I have learned over the past weeks (will get more courses soon). But there was one thing that I was still struggling with, and that was practical development training. As it turns out that I still have much to learn in order to keep up with the company's standard of quality. I have never sliced a design to HTML, pixel-by-pixel, and my HTML structuring still needs much improvement. As of me writing this, I am currently on my 2nd month at Stampede and looking forward to constantly improve my skills, especially in front-end development.
They encourage you to share your experiences…
So how do I think my experience at Stampede has made me better prepared for my Master degree course? The first thing I can think of is pretty much summed in this phrase, "You are not what you think you are". You may think you are at a certain level of skill but reality will bring your feet back down to the earth. Remote working is not easy, especially when you are so used with going to your place of work, and working shifts or fixed office hours. But the team here is very welcoming and it did not took so long for me to be comfortable with them.
They are also very structured—I can even say that it is more structured than most companies with physical offices. The team encourages you to share your experiences. Just imagine if in a day one person shares one thing, that's 8 new things we learn everyday (we are currently a team of 8), that's 40 new things per week, 160 per month! (Let the math sink in).
Positivity is what brings the team forward…
Everyday there will be a team scrum usually before lunch. During this session each member will be updating their tasks and given new ones, this is new for me and personally I feel that this is so much better than a 3 hours meeting because you have to absorb so much just for one meeting.
Positivity is what brings the team forward, every week there will be a session where everyone will share what have made them happy and grateful from the previous week. Also, everyone is given a chance to host something called, Happy Things. It is a team bonding activity, that makes us become closer with one another. It is excellent for a new hire like myself to improve my speaking and presentation skills. Yes, that is on top of the presentation I have to do for every course I have learned.
Putting it all into perspective
All I can say is that the months of working at Stampede is a huge paradigm shift for me. The courses assigned by Stampede to train my soft skills has been nothing but an improvement to how I view and manage things. For example, I learned about the sunk-cost effect, which is defined as a tendency for humans to continue investing in something that clearly isn't working. This has led my decision to change my Masters mode from coursework to research. As I had mentioned previously, HCI is my focus for the semester, so with Stampede being a creative agency which practices User Experience, the HCI subject has helped a lot in teaching me the importance of designing for people. As this is still my first semester, I hope my application to do research will be accepted and my time with Stampede will continue.
Thanks all for reading!