The SGS2 (GT-I1900 version) has a notorious hardware-related WiFi issue that requires a full replacement of the mainboard to fix. Coincidentally, users started reporting about this problem a few months after Samsung released the official Ice Cream Sandwich (ICS) update for the phone. Naturally, this has caused early ICS adopters to put the blame on Samsung for releasing a bad software update to the public. This theory is further strengthen by users who are still on Gingerbread (GB) and not experiencing this problem.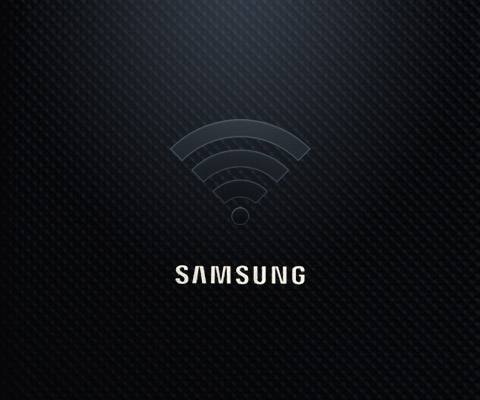 My SGS2 was about 11 months old when this problem became serious; WiFi totally stopped working. The symptoms however started to show around the 9th and 10th month, that was about a month after updating my phone to ICS. It started off with WiFi connection becoming unstable and difficult to connect. A few weeks later, the WiFi itself became almost impossible to turn on both via the widgets and phone settings screen. Instinctively, you would try to fix this by restarting or switching off your phone. It only worked for a while. Then I resorted to "factory reset" the phone, rooting, installing custom kernels and ROMs but nothing worked because the WiFi is totally dead.
I finally decided to turn my phone in for repairs at Samsung service centre about 3 weeks later because the phone is still under warranty. They confirmed the mainboard needs to be replaced. The faulty component was the button cell (called BAT500) leaking acid on the circuit board and the WiFi I/C that happened to be located adjacent to the battery was affected.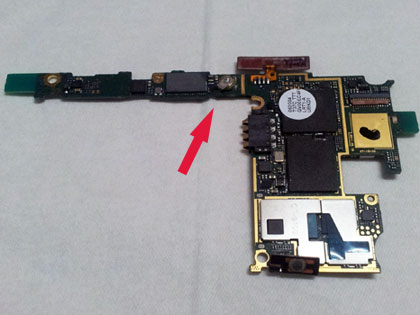 The SGS2 mainboard with the arrow showing the leaky battery BAT500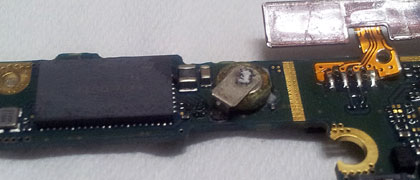 Close-up of the leaky battery BAT500 and the WiFi chip on its left.
My phone is back to normal now. As soon as I got it back, I flashed it to GB. Well, we'll see.
Ultimately, the main culprit is heat but what leads to the problem could be a couple of things; ICS, 3rd party apps, user usage behavior, poor battery built quality or maybe random defective products. Anyway, if your are one of those people with this problem and your phone is still under warranty, send it for repairs ASAFP!