At Stampede, we have experience running UX workshops with clients across different industries. With each industry being different from one another, getting to understand each client requires a bit more effort. Every client speaks a different language, based on their industry's jargon and terminology. Learning to speak and understand your client's terms is important, because you need to understand their problems, to effectively create the best user experience for both the client and end-user.
What we had to learn
For example, our UX team has worked with a fashion-based company and it was a welcome climb for us. We were initially confused about their terminology and struggled a bit. However, the exposure helped us understand the client and made the rest of the workshop a smooth sail. To paint a better picture, here are some examples of what we had to learn:
Principals: People who own the brands
High Street: Young fashionable brands like Uniqlo and Zara
If you read these out of context, you'd probably link principal to your school's principal, and high street to expensive brands. These are some of the terms that we learned during the workshop and had to get adjusted to.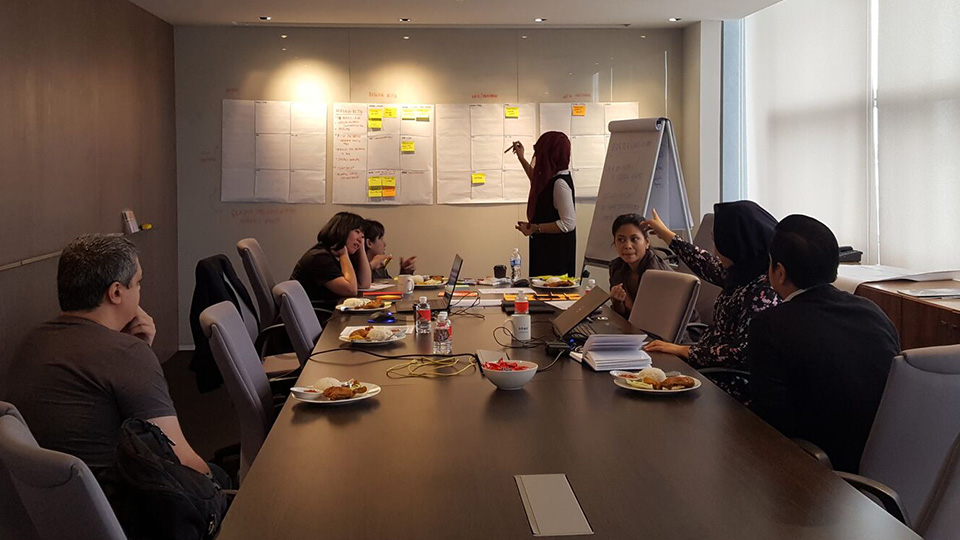 How a typical Stampede UX workshop runs.
I don't fancy myself as a fashionable guy, nor do I engage in finding out the latest trends, so an industry like fashion was a huge hurdle for me to leap over. What I learned from that workshop was that, depending on our interests and experience, certain industries can be easily understood while others can be alien. Learning your client's language is not easy, but is necessary for UX.
What we had to do
If  you're still with me, I thank you for reading thus far. At this point you're probably interested in knowing what you need to do to better understand your client? There are a few points that I'd like to share with you from what the UX team learned as a whole.
Step 1: Be prepared
This goes without saying. In a workshop, your client expects you to lead it, and lead it well you must. As the UX facilitator, you'll need to guide them along the agenda and be able to answer questions that are part of the UX process. While being able to answer these questions effectively on the fly is great, not all of us are gifted with this talent. Here are some tips on how to be prepared.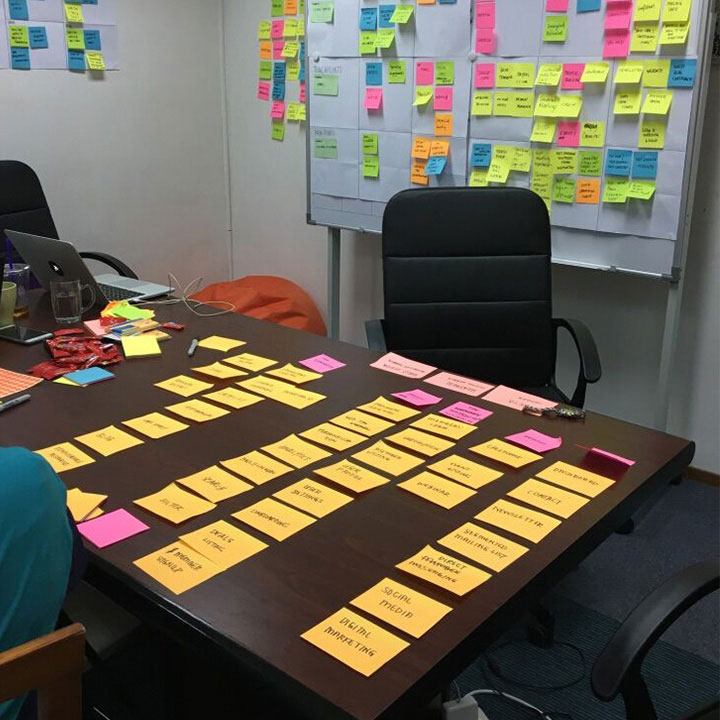 We bring a LOT of Post-it notes.
Learn the industry. This goes without saying. Start by doing research on your client, and then follow-up with their competitors. Identify what terms seem to be strange to you, but are used by the client and their competitors.
Have the agenda shown visibly in the room. You and your clients can refer to this to know where the workshop is presently at. Instead of this being part of your slides, have it visibly shown on a whiteboard or a signage that you can put up somewhere.
Make sure your materials are ready. At Stampede, we prefer to use large sheets of paper to draw our diagrams. So we always bring extra rolls of paper, markers and post-its.
Bring along some sweet delights. What I mean by this is to prepare a bowl of candy for both your team and the client. The sugar in these will perk the person up and also prevent them from dozing off.
Do a quick rehearsal of the workshop. This is especially important if you are new to running a UX workshop. Work with your team and run the workshop internally before you face the client. By doing so, you can also pick up on areas where you can improve or omit from the workshop.
Once your client sees that you are fully prepared, it puts away some of their uneasiness and allows them to open up and speak freely. This leads to their use of industry jargon.
Step 2: Listen first
The purpose of the workshop is to learn your client's problems and to also figure out who their customers are. The workshop will go smoothly when both parties are engaged with one another, and this doesn't happen when both sides are trying to speak. Be the listener and respond promptly. Some areas that you should focus your listening attention are:
The problem. To fix a problem, you need to fully understand what is causing it in the first place.
Goal of the business. By learning the client's goal, it will be easier for you to understand their expectations.
Who are their customers. This part is essential for creating user personas, and who better than the client to describe the customers.
Pick up the jargon. If a word seems to be used in a way that is not common to you, chances are it is being used differently by the client. Make a physical or mental note on this.
Step 3: Speak out
What better way to understand the client's tongue, than to speak their lingo. The second step is a crucial pre-requisite to this step, as it takes whatever you have passively learned by listening, to actively learn the language. Now some of us don't like making mistakes, but being able to owe up to it shows that you are willing to learn. This in turn leads to the client being aware of your situation that you aren't familiar with their world.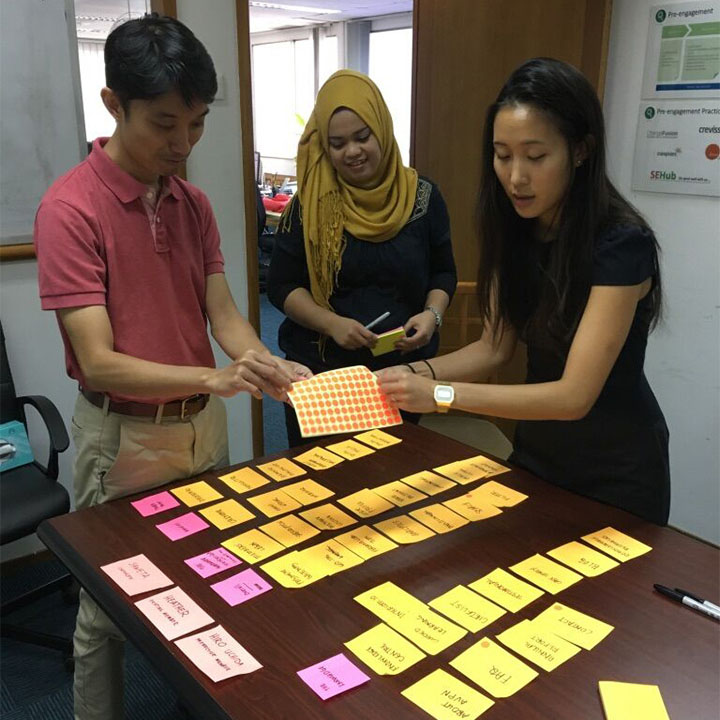 Client participation goes hand-in-hand with communication.
Start by using the industry terms when talking to the client, chances are you might nail it's usage or get it wrong completely. Don't worry, nothing bad will come out of it. Instead the client will likely correct you and give you a clearer definition of the term. While you are speaking, make sure you don't neglect the listening part as it never really ends until the workshop is over.
Practice, practice, practice
Like learning an actual language, practice and experience will improve this skill over the number of sessions. Once you get the hang of it, you can start to dive into more varied industries that widens the types of projects that you and your company can take on.
Have you come across a client, where you had trouble understanding due to their use of jargon? Do share your experiences with us. We'd love to know more about it and in turn, learn from it.