I'm sure many out there wonders about the unique work culture at Stampede. Working in an industry off-internet means putting yourself in a global environment. A team where people are not likely to be friends, not speaking the same language, sometimes people you won't meet for the next few months.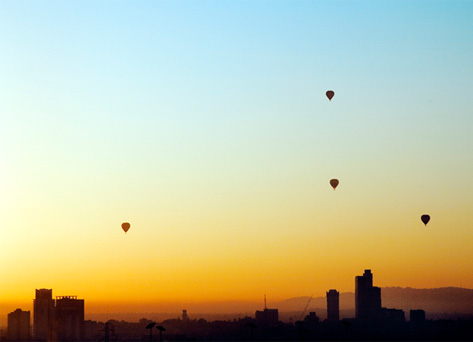 In the beginning, the main challenge is knowing and understanding what your task entails and who are affected by it. Then as you move on being a more integral part of the team, you will find that it takes more than adjusting to new work culture and job experience. Communication is the main requirement of a team's success and communicating with a team dispersed globally is in itself a great challenge.
Language
Each one of us comes from different background and have our very own native tongue. English is the predominantly first language here at Stampede but we make efforts to introduce new team members to the common English/web terminologies we use everyday. Most of us are semi-veterans in the field so our lingos can be overwhelming to the uninitiated. I converse often with new team members to give them confidence and shake away their fear of speaking in foreign language.
Timezone
Most of us at Stampede works on Eastern Standard Time, a 12-hour difference that makes daytime to our clients evening to us. Partly this is because we get to facilitate quicker response when communicating with the other side of the world. It is not an imposed rule though, everyone has the option to flexible work hours of their choice. Frankly, we're all perfectly happy working nights anyway.
The time difference may seem extreme at first. There are meetings and voice conferences with international clients, rallying team members at 2am. But we have among the best clients a company can hope and a team to die for. Although like normal work hours, concentration does get pathetic around midnight. This is when having fun people to work with pays off.
Work Ethic
Work ethic is paramount here. Everyone must have sense of ownership towards the task at hand and take initiative to progress a project forward. We believe in diligence and hard work, the same goes for learning new things consistently. When things gets real hectic, it's sometimes easy to forget that checking in with your fellow co-workers and clients is just as important as completing tasks on time. Having a strong set of ethical conduct in the background while the entire team is buzzing with work ensures that our Stampede values remain intact.
Culture
Our team is an ensemble of talent from different countries with different cultures and communication habits.
In Indonesia for example, we are used to an environment where people debate and discuss less. Conversation about a subject is done within a few small talks, nothing elaborate. It could come across as impolite or disrespectful at times, but it's just the environment that demand fast result for all given instructions. No questions, no haggle, no debate.
It clearly differs from the culture in Stampede where communication thrives on everyone's active participation. Major decisions are bounced around the team, analyzed and discussed. We share responsibilities and work together towards a goal. The ability to learn any cultural background and adapt quickly is therefore a necessity because effective communication ultimately leads to great work.
So you see, wherever we come from, we have the same opportunity here at Stampede. If you have interesting ways of handling diversity in your work environment, share them with us!
(photo by Barry Feldman)