Hi, Anis here!
I'm currently a student at Universiti Tenaga Nasional (UNITEN) pursuing my Diploma in Computer Science and I'd like to share my experience in my first month of being an intern at Stampede.
Serendipity is the coolest thing
I suppose it's always this – when you are on the Internet, you tend to surf for hours, watch the most ridiculous Youtube videos and were sucked even further into the procrastination hole while working on your assignments. I came across one of those websites which caught my attention. Seeing that the website bears the mark "Website by Stampede", I immediately did a bit of web stalking and came upon the company's website, which is, just equally cool. I noted the company's name somewhere in my Moleskine.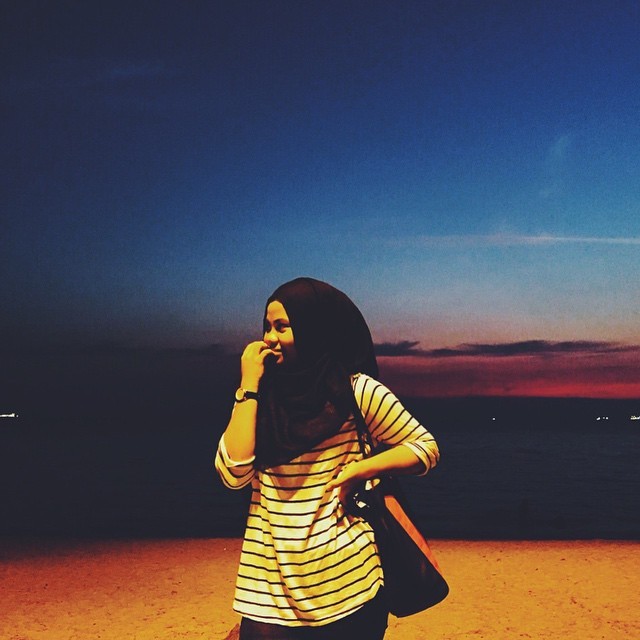 When the time came for internship, I decided to try my luck and applied at Stampede. I did not expect much though, because on first glimpse I saw that they are very professional and considering a student like me would probably be the least of their concern. Imagine my excitement when Shaza replied to my email and decided to arrange for an interview with the team. She mentioned that since I am very interested in programming, it is something that is very aligned what Stampede does and it would be nice to have someone like me onboard. When Shaza mentioned that Stampede has clients all over the world, I was even more excited to intern here. What would be even more rewarding than to be also exposed to such huge client base of various industries?
The night before the interview, I probably did not sleep at all. I prepared a script and rehearsed a hundred times.
During the interview, I was introduced by Shaza to Zana, the Project Manager (who is currently my supervisor), Shaiful, the Web Analyst and Developer and Syazwan, the Front End Developer. The interview surprisingly went very well, although I was nervous. Despite how often they teased each other mercilessly during my interview, of which I realised how close-knit Stampede is, I can also sense that they are very professional in what they do when they spoke so proudly of their projects and achievements.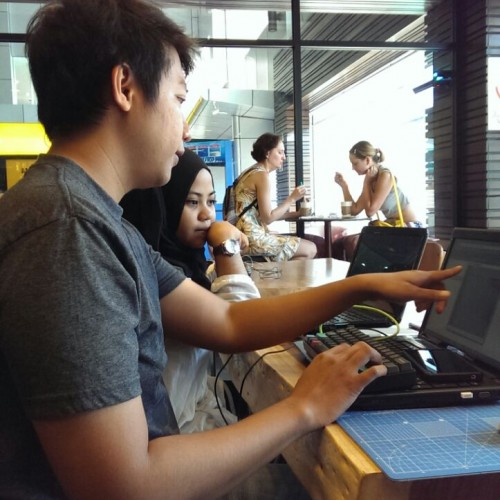 Sani teaching me HTML/CSS on my second day at Stampede
What I know
Being a computer science student, I learned basic HTML/CSS, database, designing and programming which is included in my course syllabus. Internship enables me to apply these skills in real life, for example, building a website or creating a native app for any platforms.
When I think about it, there was a lot of, "What was I thinking?" So here I am to figure it out. Being at Stampede so far, going through daily classes with the team – Dahlia teaching me Photoshop, Shaiful teaching me programming and database and Sani teaching me HTML/CSS – I am ready to accept the challenge.
On working remotely
One advantage that I have from my other coursemates who are also doing internship at the moment is that having the opportunity to experience what it's like to work remotely. Stampede does not have a physical office like other agencies. This comes across as surprise to many people because their professionalism and their closeness with each other seem to show that they work in an office physically for a long time together!
While working remotely, I learned to manage my own time better. While with everyone's perception that with working remotely, everyone can be casual with their time, it is not so at Stampede. Everyone is proactive, very disciplined and work gets done – fast and thorough. There is never a dull moment in Stampede Skype channel.
What I will be building
I have, more or less, three months to build my own website. Hence another, "What was I thinking?"
I decided to build a lyrics database website called C-Lyrics. Everyone is able to search for lyrics, filter them according to certain criteria, as well as having registered users who could sign in and submit lyric entries.
This website is solely my responsibility – I am the project manager, the designer, the front end developer and the programmer. There were a lot of checklists and workflows to go through. It does sound really ambitious, but in doing so I will understand the magnitude of work any web agencies have to go through in order to create good products every day, hence appreciating them even more.
At the end of the project, this website will be deployed to a working domain, which means that it will be a fully-functional website! So excited.
The other internal projects which I am partially responsible to as well are to post to Curated and Constructs, which are Stampede's mini blogs of design and code, respectively. While scouring for the content, I came upon many more interesting sites and resources, which proves that Internet is this one big universe of knowledge and that one has to be good at making use of it.
Shaza also lent me some of her favourite books on design, user experience, productivity and many others, of which I am also required to do a presentation on at the end of my internship.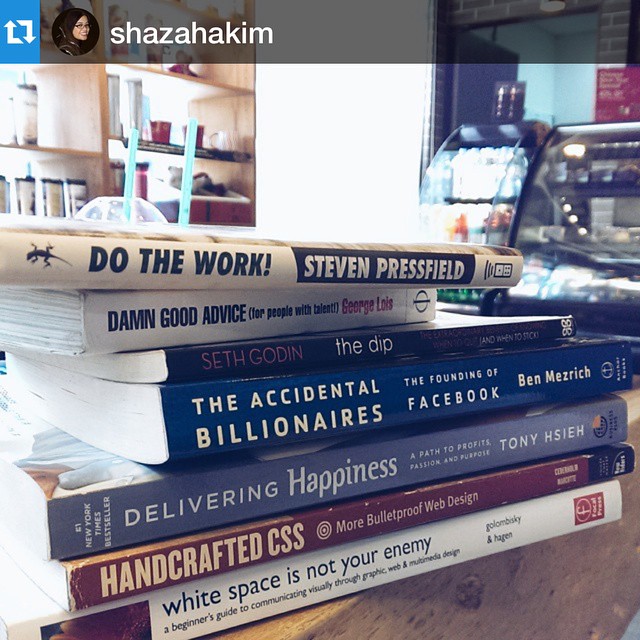 Do, or do not. There is no try.
Right now, while typing this, I am also in the midst of wrecking my brain on how best to code my C-Lyrics website, of which designs I have completed and been signed off (yay!). Time is running out, there is less than 2 months to go, and failure is not an option! I should go back to work now.
So glad to talk to you, and see you in Part 2!