Hi, my name is Sani.
I believe I just stole Wan's throne of being the New Kid On the Block in Stampede (not that he minds at all).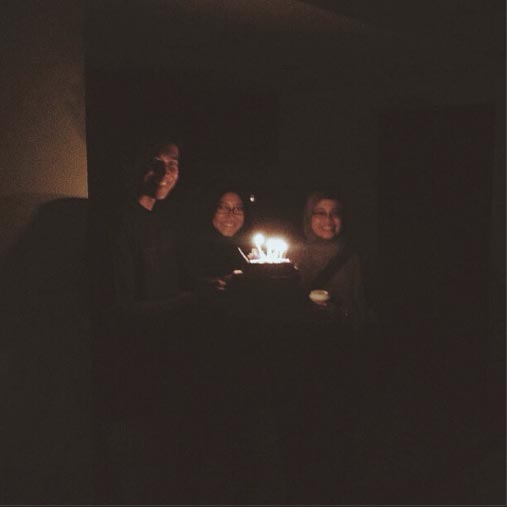 My first Stampede getaway involves throwing a surprise birthday party for Wan
I love playing computer games, which inadvertently leads to me joining Stampede (we will get to that part later). Also, when the weather is good I would go jogging or inline skating. I am pretty good at the latter, actually.
How it all started
I have always been interested in learning new things. My free time is spent going through forums, blogs and Youtube channels on coding and programming. On some instances I try to code – most of the times it worked, most of the others it did not. Nevertheless, the experience of learning and experiencing new things exhilarate me.
How I joined Stampede was something I believe a pure chance of serendipity.
A few months ago I stumbled upon Shaza, Stampede's Creative Lead in a local Starbucks. She was focusing very intensely on something on the screen, until I saw the mouse she was using. It is a Cyborg R.A.T 7, the one I recognised very much because it is one of the best gaming mice out there.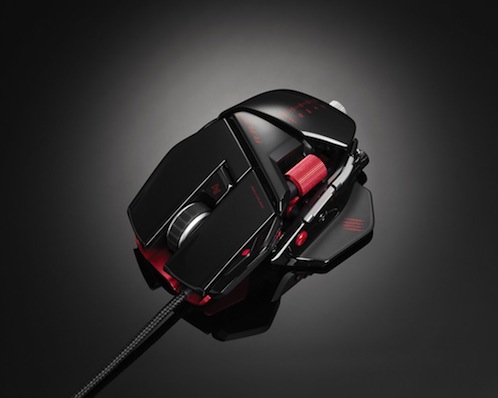 The R.A.T 7 mouse Shaza was using the first time I met her
We sat down and chatted about gaming in general for hours. It is not every day you could find a girl you could talk to about video games.
A few months later, she offered me a job as a junior front-end developer at Stampede even that I am entirely new and will be undergoing months of training to prepare myself for client work.
Challenge accepted.
How new?
I am what you could call completely green in programming.
I was an ICT student in secondary school. I have learned the basics of computing and programming languages such as BASIC, C++ and a number of operating systems.
One of my first experiences using HTML/CSS was customising Myspace and Blogger layouts at the helm of these platform's glory. At the same time, I learned HTML as my own initiative when I was in pre-university.
And that was it. Joining Stampede is the perfect chance for me to sharpen on my rusty skills in programming.
Personal tuition with The Man
Being completely new, Shaza signed me up for a daily programming and coding training with Dov. We often refer to it as a 'tuition' session. It takes place at Stampede HQ, amidst the million books and purring cats. It could not get any better than this.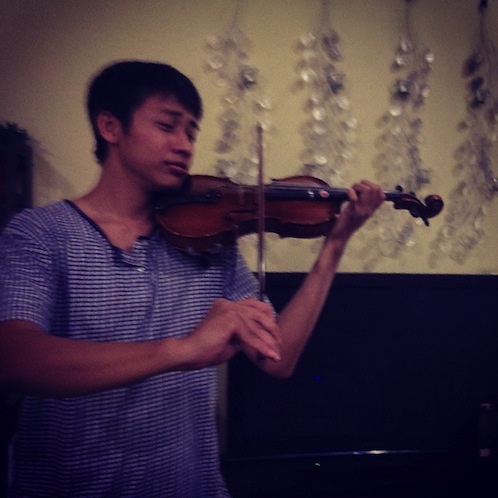 Violin lesson is complimentary
Apart from that, Iwan also helped to train me via Skype and Gotomeeting and had been very patient in answering questions related to front-end development. In fact, the whole team also helped to devise a series of training 'modules' and assessment methods to prepare me for client work.
While I was worried that my progress might be slow and that I make mistakes, the rest of the team made sure that I feel welcome and reassured that it was definitely OK as it is part of the learning progress. The important thing is I learn.
On Stampede culture
One thing that struck me the most after joining Stampede is that how close everyone in the team is with each other.
During my first Stampede getaway, we devised a plan to throw Wan a surprise birthday party. On a couple of instances, Zana was always being extra observant to catch everyone's blunder and typing mistakes so she could tweet and add it up in this blog. The designers, Shaza and Wan, cooked up graphic mischiefs using any of the team members' old photos in time for any special occasion, for example Shaiful's birthday here.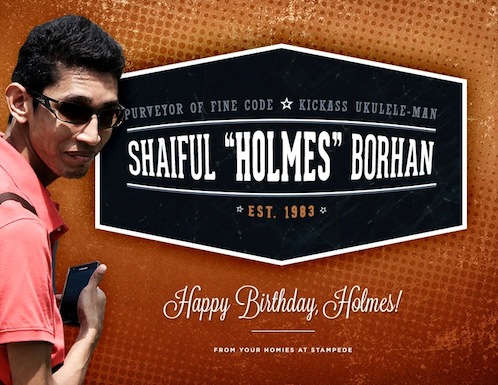 We call this the act of pwning.
pwn. n ˈpȯn, ˈpän: the act of perfect ownage. Flawless victory. Schooled. Lesson taught. Owned beyond conventional words, and so excited about it, it's mistyped.
Another thing I noticed is that whenever we are about to launch a project, every single one of the team members help out in any way they can – fix images, point out the styling bugs, help out with the content population, sing (yes) etc. – even though we are not indirectly involved with the project.
Gotta love working with a team like this.
What have I learned so far?
I have only joined Stampede officially for 20 days, but here's what I have learned so far:
It is OK to make mistakes as long as I learn from them.
Be perpetually hungry for knowledge.
Do not be afraid to ask questions.
A close-knit team is a happy team when working together.
Thanks to Shaza and the rest of Stampede, I have never felt welcomed enough to join a team. It might be too early for me to say this, but I think I have already been enjoying working at Stampede.